Whether buying new or upgrading, Jim's Security is a fully accredited member of the Jim's Group and all work completed is backed by the Jim's Group $1M work guarantee. We provide the latest innovations, working in conjunction with the biggest and best brands to ensure our solutions are cutting edge and reliable. Police checked franchisees are approved by the largest franchise group in Australia. WHY WOULD YOU CHOOSE ANYONE ELSE?
Whilst your security system will provide notification of an event, CCTV allows you to either capture evidence through recorded video or the ability to remotely view your property to check if any break in has actually occurred. CCTV can be installed externally as a deterrent to potential intruders and also internally to give you the ability to keep an eye on pets.
Jim's Security provides professional grade CCTV systems that record to NVR's (Network Video Recorder) whilst also providing the ability to view remotely via an app on your phone or through your web browser.
We supply a number of professional grade brands including Swann, Dahua, Hikvision & Uniview.

Dahua Technology is a leading manufacturer of video surveillance product and solution provider. They have established an enduring reputation for IP camera, NVR, HD CCTV camera, Analog, PTZ and other optical security solutions. Dahua products represent exceptional value for a quality product, at Jim's we consider Dahua to be the best option for Home CCTV installations in most scenarios. 
Jim's has access to an extensive range of Dahua cameras and accessories in order to tailor a package for your home or business, be sure to ask our team to give a demonstration of the live feed from the Dahua CCTV installed at our head office. To get you started we have put together the following packages which will suit most domestic and commercial installations. 
| Choose your Dahua IP Package | 4 Camera IP System (4MP) from $1495* | 4 Camera IP System (6MP) from $1695* | 4 Camera IP System (8MP) from $2295* |
| --- | --- | --- | --- |
| Built in IR for Night Vision up to 50M | | | |
| 2.8mm Fixed lens Digital IP Cameras | | | |
| | | | |
| | | | |
| 4k Network Video Recorder with 2TB of Storage (3TB for 8MP Kit) | | | |
| Starlight - Ultra Low light Technology | | | |
| Free App for Remote View and Backup | | | |
| | | | |
| Licenced & Police Checked Installers | | | |
| | | | |
* Suitable for single storey homes with roof space access, Internet connection required for remote view


Swann is a global leader in security monitoring, consumer electronics and security-centric solutions for the smart homes and businesses of today and tomorrow.  Swann remains at the forefront of innovative surveillance and monitoring technology with recent new product developments including truly wire-free HD cameras and doorbells, state-of-the-art professional-quality CCTV video surveillance recording systems and cameras, including the latest 4K ultra HD, 5 and 3 Megapixel super HD, and 1080p full HD systems with True Detect heat and motion-sensing technology. The Swann range is designed with a goal to make the latest security solutions accessible, affordable and easy to use.

Hikvision is the worlds leading manufacturer and supplier of state of the art CCTV security cameras. Established in 2001, they have quickly earned a reputation for developing high quality video compression hardware and supporting software. Whilst Hikvision can be more expensive than other options it is known for the quality of its software and analytics, therefore it is our preferred brand for use in business installations.
Jim's has access to an extensive range of Hikvision cameras and accessories in order to tailor a package for your home or business, be sure to ask our team to give a demonstration of the live feed from the system installed at our head office.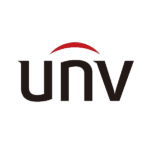 Introducing Uniview, the newest addition to the Jim's Portfolio of Brands. Uniview is a market leader in CCTV technologies, with exceptional low light performance and easy to use mobile phone applications and software.
A great fit for both domestic and commercial installations.
Do you have a problem with an existing CCTV or Security Camera system? We can fix this for you, click below for more information.
Customer Supplied CCTV Systems
Bring your own cctv system and we can install!
Have you purchased a system but need help with the installation?
Our team have experience with all brands including Swann CCTV, Arlo, Nest, Samsung, Uniden and Concord.
Why should you consider investing in a professional installation of your System?
A professional installer will always also draw on their experience to ensure the correct placement of security cameras and security detection devices to ensure capture all security events. They are also very experienced with cabling to ensure a clean finish and concealed cables with your security installation.
Will you know how to use the system?
Security alarms and CCTV systems are complex technology and the average person will require assistance to get the most out of these systems. A trained security professional will not only install the system but provide adequate training for you and other family members before they leave the site.
How much will it cost?
Professional installation starts from as little as $150 per camera or $650 for a complete 4 camera system including NVR/DVR (subject to a site inspection).

Frequently Asked Questions