Access Control & Intercoms
In many situations, a lock and key does not provide enough security to your family, employees, or possessions, and let's be honest, we can all live without the expensive costs to replace locks when keys are lost!
Our keyless electronic access control systems provide a greater level of security to a property's entry points. Combine CCTV cameras and an intercom system to identify people and vehicles makes site management very efficient and safe.
Why not control access points or view cameras from your smartphone? In fact automating your home or business is now cost-efficient and can be achieved with very little installation!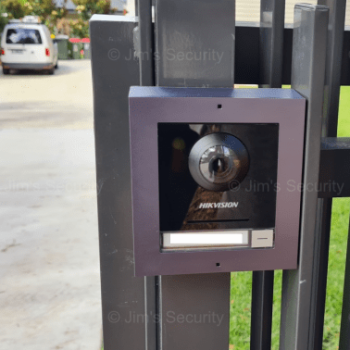 Akuvox is a pioneer of smart intercom. Encompassing artificial intelligence, SIP, Android, Cloud, Security and other advanced technologies, Akuvox continuously drive breakthrough changes in the industry and creatively deliver an unrivaled portfolio of smart intercom products and solutions. They have been deployed and used daily in more than 80 countries and regions meeting customer needs in various vertical markets that range from residential to commercial, from healthcare to public safety.
Akuvox Doorbell & Video Intercom Package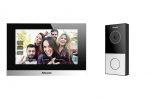 Hikvision's Video Intercom line offers a comprehensive range of products to enable more efficient and convenient two-way audio and video verification for entry control. From high-performance IP-based products, analog-based products, or 2-wire products, Hikvision Intercom Solutions will be able to meet your requirements.Hikvision Systems can also be integrated with CCTV and alarm systems, providing unparalleled security and convenience through the Hik-Connect platform. 
Hikvision IP Video Intercom Package
Supply and Installation From $995*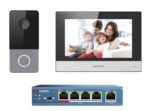 Dahua's Video Intercom product lineup eases communications between visitors, home owners, and property management centers. Dahua intercom products come in a versatile lineup of IP, Wi-Fi, 2-wire, and analog-based solutions for houses, small apartments, and large apartments. Integration with your Dahua CCTV & Alarm system provides holistic intelligence and security. 
Dahua Video Intercom Packages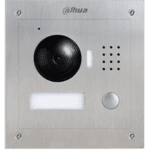 Frequently Asked Questions