Hikvision is the world's  leading manufacturer and supplier of CCTV systems and security cameras. Established in 2001, they have quickly earned a reputation for developing high quality video compression hardware and supporting software. While Hikvision can be more expensive than other options, they are known for the quality of their software and analytics. Hikvision is therefore our preferred brand for use in business installations.
Jim's Security Offers the Following Hikvision Packages:
The Hilook Acusense range are Hikvision's entry level products. These will lack some of features of higher end Hikvision products such as advanced analytics. That said, these cameras come at a more affordable price and are well suited to domestic installation.
HiLook 6MP Acusense CCTV Package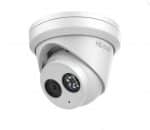 Hikvision's Dark Fighter cameras are our top selling range of Hikivion CCTV products. They include highly regarded Darkfighter technology which gives amazing low light performance.
Hikvision 4K DarkFighter Package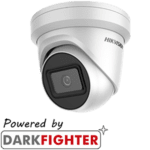 Empowered by deep learning algorithms, Hikvision's AcuSense Technology is able to distinguish people and vehicles from other moving objects, such as falling leaves or small animals. While originally created with the purpose of preventing false alarms, AcuSense Technology offers users several other key benefits such as advanced analytics, active deterrence,  timely alerts and more efficient footage search functions. 
Hikvision 6MP Acusense CCTV Package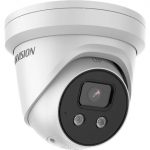 Hikvision ColorVu Cameras' advanced lenses and high-performance sensors provide exceptional low-light footage. Using an inbuilt white light for extremely dark scenarios, ColorVu cameras are able to provide colour recordings in 0 lux (complete darkness).
Hikvision ColorVu CCTV Package
Hikvision Ax Pro Alarm Panel
The AX Pro Alarm panel is a recently launched alarm, which provides full integration with the Hivksion ecosystem. It boasts professional grade wireless technology using a specialised 850 Mgz spectrum reserved for security usage. This system can also be integrated with an extensive range of perimeter protection. 
Hikvision Ax Pro Wireless Alarm Package
Hikvision IP Video Intercom
Fully equipped with two-way communication, video surveillance, access control and Z-wave capabilities, Hikvision's Gen2 Intercom kit is suitable for home and businesses alike. The ability to isolate zones is another attractive feature of the Bosch Alarm system which enables one or more zones to be manually isolated before the system is armed. Once a zone is isolated, it can be accessed during an armed state without activating the alarm, ensuring that you safer and more secure at home or work.
Hikvision IP Video Intercom Package
Supply and Installation From $995*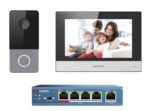 Hikvision CCTV and Alarm Package
This comprehensive package include 4x 6MP Hikvision White label cameras and the Hikvision Ax Pro alarm, both of which can be remotely monitored and managed in one place through the Hik-Connect mobile App.
Hikvision Alarm & CCTV Package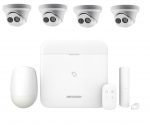 Interested In Any of the Above Packages?
Jim's Security has access to an extensive range of Hikvision products and offers professional installation tailored to unique requirements of your home or business. To a request free quote, call 131 546 or simply click on the Request a Quote Button below.