We use Reputable and Reliable Brands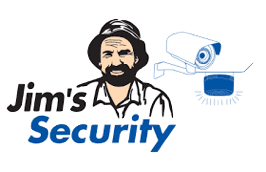 With so many different Alarm and CCTV products on the market, it is important to choose a brand that best suits your property and needs. At Jim's Security we only use the highest quality Alarm and CCTV brands, including: Bosch, Paradox, Hills, Hikvision, Dahua & Swann. Not only are the products produced by these brands reliable and user friendly, but they won't break the bank.
Know Who is Coming to Your Home or Work Place
All Jim's Security franchisees hold a Security Licence and are Police Checked to ensure peace of mind, as well as customer security and safety. If not using Jim's Security, it is always important to confirm that your installer is licensed.
Your Warranty Will Always Be Covered
The Jim's Group Work Guarantee will honour the warranty of any Alarm or CCTV System installed within the specified warranty period, even if the franchise that completed your installation is no longer a part of the Jims Security Franchise. All you need to do is call Jim's Security on 131 546 and we will organise another franchise to assist you.
We are Qualified and Licensed
All Jim's Security Franchisees are fully qualified and have all of the necessary licences to professionally and correctly complete your installations and repairs.
We are Covered, so You are Covered
All Jim's Security Franchises are insured with Public Liability through the Jim's Group. This ensures that the coverage of damages is guaranteed in the unlikely event of an accident.
All Work is Backed by the Jim's Group Work Guarantee
If you are not satisfied with a job, Jim's Group will inspect it and have any problems fixed. If Jim's Group believes the job is good and you do not, they will work with you to find an independent expert who will provide a report at the expense of the Jim's group and fix any issues found.