Jim's Security Franchisee Q&A
Jim's Security and Jim's Antennas, both divisions of the Jim's Group of companies, have come together to form Jim's Digital. With 150+ franchises in our group and combined turnover of +$35M we are the largest home technology service business in Australia. We attribute our success to many years in the industry, regular training to stay on top of the latest technology, outstanding service and a great team.
Here is what some of our Franchisees have to say about their experience working with Jim's Security: 
Danny, Jim's Security Austral, NSW.  Joined 2021.
Prior to Joining Jim's: Worked as a cabinet installer and personal trainer 
Shaun, Jim's Security Diamond Creek, Victoria. Joined 2018. 
Prior to Joining Jim's: Worked as a Telstra contractor doing copper fixed-line and ADSL faults. 
Dan, Jim's Security Glenelg North region, Adelaide. Joined 2018.
Prior to Joining Jim's: Owned and operated a small business doing electronics installations 
Connor, Jim's Security Brighton East, Vic. Joined 2022.
Prior to Joining Jim's: Security technician for a commercial company 
Jim's Antennas & Security Dual Franchise Opportunity
The joining of Jim's Security and Jim's Antennas creates an exciting opportunity to operate a dual franchise business within regional towns in across Australia. Our experience has shown that security and antenna work makes a great combination. The skillset for Antenna and Security work is complimentary
with cabling the key competency required for both industries. This is also of benefit to franchisees in our capital cities where franchisees can have access to work from either division. 
Antenna work is consistent with jobs converting more quickly, providing a good stable cash flow for your business. Security is a high growth industry, and the addition of higher value security work gives you an opportunity to significantly boost your bottom line.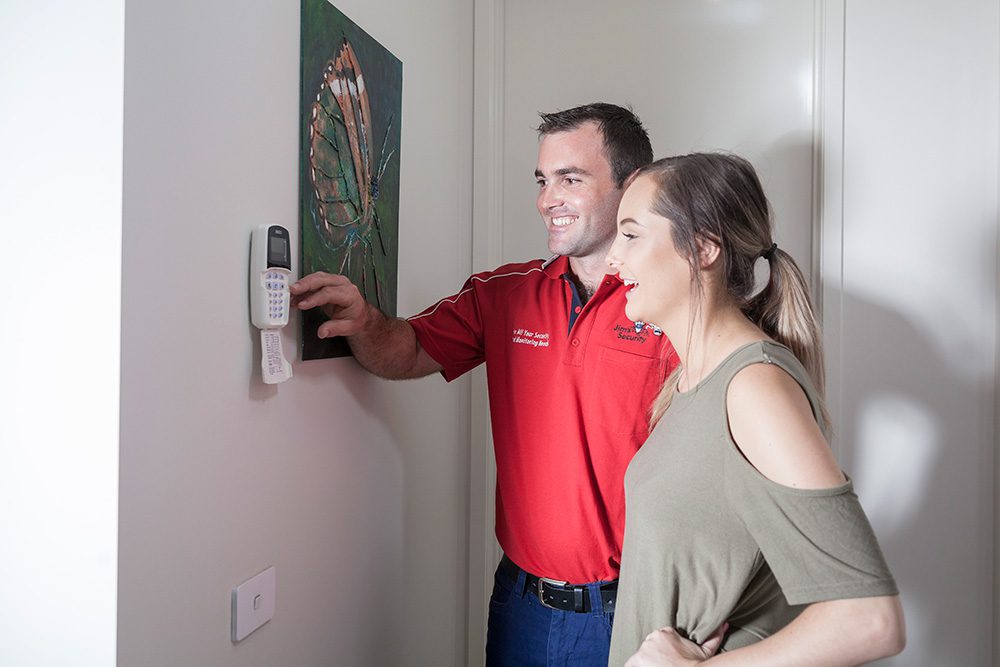 OPERATE YOUR OWN BUSINESS – with the marketing, backing and support of Australia largest, most respected, trusted and highly successful franchise company – the Jim's Group.
 FULL TRAINING PROVIDED
– for not only the initial set-up of your business, but also ongoing management assistance and for the sales/supply/installation, of the latest technology in Antennas and Security divisional equipment.
 DEVELOP A VALUED BUSINESS
– become a one-stop audio-visual and security provider to business and residential customers
If you would like to find out more about becoming a franchsiee please fill out the form below and we will be on touch. As a first step we can put in you contact with one of our existing franchisees for a chat or even organise a day out on the road.