Jim's Security Training and Support
Going into business for yourself can make you feel like it's you against the world at times. But what if you could have all of the upside of owning and operating your own business, without having to go at it alone?
When getting started with a Jim's Antennas & Security franchise our team will equip you with the necessary tools to build your own thriving, successful business using our proven structures and support systems.

What are the benefits of owning a Jim's Antenna & Security franchise?
Comprehensive induction training

Monthly contacts with area managers – either in-person or over the phone

Annual business reviews

Quarterly strategic team meetings when you walk away with a plan to implement and execute

Access to a raft of product training sessions and up-skill opportunities & more!
Take part in conferences hosted by product companies!
Recently, we held a training seminar for our Sydney franchisees presented by Hikvision – one of the worlds largest security and surveillance manufacturers. Our team gained valuable knowledge and experience in selling and installing Hikvision's range of connected home security products.

We are always looking to for ways to provide our franchisees with an opportunity to gain the edge over the competition.
Join us for a day on the road to experience it for yourself!
The best way to get a feel for the business is by giving it a go. Join one of our experienced franchisees for a day on the road to see if you can see yourself as a Jim's Antenas & Security franchisee.

You will gain valuable insights into customer service, job details and execution, and experience a day in the life of a Jim's Antennas and Security Franchisee.
Working with Michael has been great! I've learned so much, both technically and in business operations. I already can't wait to start my business!'
New Jim's Security Franchise Mehdi (R) is currently completing his induction training with Michael (L). Despite his inexperience in the industry,  Mehdi has been able to draw on area manager Michael's (L) 10+ years as a technician and 5+ years with Jim's Security to learn how to create a successful franchise.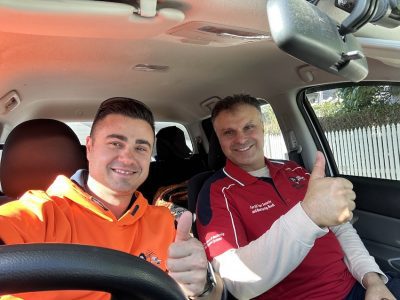 Interested in finding out more about our training and support?