Do you have an elderly parent, family member or friend, who has recently started living alone? They may feel afraid and vulnerable, and may need some added protection. If so, we recommend installing a home security system.
By installing a home security system, you are not only protecting the property and your loved one from potential burglary, home intrusion and fire, you will also bring back a little peace of mind. At Jim's Antennas our team work closely with our licensed Jim's Security experts to provide you with installation and repair of CCTV Systems & Security Cameras, Security Alarms, Video Intercoms and Access Control. Our team will provide a customised assessment of security options that best suit the type and structure of the property, as well as your individual security concerns and budget.
Michael from Jim's Antennas & Jim's Security in South Morang recently installed a Dahua intercom and a Dahua 4 camera system. His customer had recently purchased a home for his elderly mother who lives alone. He also wanted an intercom installed so that his mother doesn't have to open the front door to see who's there. Michael installed a Dahua 4 camera system, back to her TV so she has added safety. She is now able to check her cameras with the flick of a button.
If you would like to learn more about how our security experts can help you, and to organise a free onsite quote, call 131 546 or book here.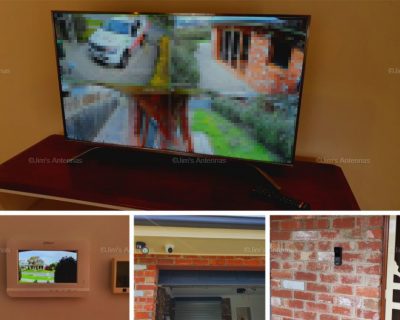 Some buyers guides that can assist with your decision: