Installing an alarm system is a crucial security measure when it comes to protecting your home or business. But, with so many different products on the market it can be hard to know how much you should be spending on a new alarm.
On average, Australians will spend anywhere from $600 to over $2000 on a professional grade alarm system. Keep in mind that this price is heavily influenced by the type of system needed, the size of the system and additional hardware required.
When looking for a security alarm, it can be easy to fall into the trap of viewing an alarm system as a single unit with a fixed price. But, in reality, a professional grade system starts off with a control panel and from there added components are tailored to the specific requirements of your property.
This takes us back to the issue of price. How much does each element cost and why? And how much should you really expect to be paying for an entire professional grade alarm system? 
Put simply, the cost of a Security Alarm System depends on 7 key factors:
Number of Zones

Detection Devices 

Wired vs Wireless 

Complexity of Installation

Monitoring Type

Numeric Keypad vs Touch Screen Panel 

Communication Device

The number of zones affects price in two ways: 
A control panel that supports a greater number of zones will cost more 

A property that requires more zones will likely need more detection devices (additional hardware and labour costs)

Security systems manage and control sensors through alarm zones.  A zone normally corresponds to a sensor in a particular area of a property, for example your living room or front door. They are set up to inform you the area in which a sensor has been triggered. 
The number of zones you have will depend on the size of your property, as well as how much of your space you wish to monitor. Each detection device requires its own zone. For instance, an alarm with 8 zones can typically only handle up to 8 detectors. 
If you have a property with a high number of zones you will need a control panel with greater zone capacity, and there will also be the cost of the additional detection devices. 
Here at Jim's Security our baseline $695 package includes a Bosch 2000 Alarm, which supports up to 8 detection zones. 
Types of Detection Devices 
Passive Infrared Sensors (PIRs) are the most widely used motion detection device in home security systems. They work by tracking body heat, i.e. infrared energy, and movement. If a moving object blocks too many of a sensor's grid squares and IR levels change rapidly, an alarm will be triggered.
Microwave Sensors send out high frequency radio waves that measure the reflections off a moving object. These sensors have a greater range than PIRs and are therefore slightly more expensive. However, they are prone to electrical interference. 
Dual Technology Motion Sensors
$$$
Some motion sensors combine PIR with Microwave (MW) technology to attempt to reduce false alarms. In this case, the alarm has two sensors, both need to be tripped off for the alarm to sound.
Alarms with pet friendly sensors are more expensive than those with standard PIRs. The cost of a pet immune PIR will depend on the size of your pet. 
At Jim's Security we strongly recommend including Perimeter protection in your alarm system. The most common forms of perimeter protection include:
While an alarm system monitors movement within a space using sensors, reed switches provide an added layer of security by closely monitoring entry and exit points. 
The system will send alerts and trigger an alarm if it detects that a door or window has been opened. 
Glass Break Detectors /Shock Sensors
Glass break detectors are a secondary form of perimeter protection which complement door and window sensors by monitoring vibration. Frequency or shock waves associated with glass shattering will set off an alarm.
Glass break detectors are more expensive than reed switches, however you will likely need a greater number of reeds. 
Integrated Smoke Detectors
$$
Glass break detectors are a secondary form of perimeter protection which complement door and window sensors by monitoring vibration. Frequency or shock waves associated with glass shattering will set off an alarm.
Glass break detectors are more expensive than reed switches, however you will likely need a greater number of reeds. 
Wired vs Wireless Systems
It is typically cheaper to use a wired system if you are pre-wiring a house or have easy access to run cables. However, if a technician is unable to run cabling on your property, you will need to use a wireless alarm.
While the hardware costs are more expensive, labour costs are lower. Note that Wireless is a perfectly good option for an alarm system as alarm detection devices draw very small amounts of power, meaning that battery life can last  up to 5 years. 
In most cases, the total cost (hardware + installation) of a wired or wireless alarm will end up being similar. Despite wired systems being cheaper to purchase, extra labour and material costs involved during installation often bring the total price to that of a wireless alarm. 
Regardless of whether you choose a wired or wireless alarm, installation costs are still subject to a variety of factors based on the difficulty, time required and additional material costs (e.g. extra cabling) of installation.
Complexity of Installation
The Size of Wall & Roof Cavities
The size of your wall cavity will depend on the construction of your home.
Homes with a non-standard built (full or double brick, Hebel or foam construction) usually have more difficult to reach wall cavities. While, properties with larger cavities such as brick veneer homes are often closer to baseline costs. 
In addition to the construction type of your home, the size of your roof cavity will also depend on whether you have a flat roof or pitched roof. A pitched roof often has more room for cabling to be laid and therefore, typically cost less compared to a flat roof.
The size of your Property 

Installation in a single storey home will usually cost less than installations done in a double storey home as the roof is likely to be lower and easier to access, meaning that less labour is required. 
If installing a wired alarm, the cost of installation will also be largely dependent on the number of zones you have. 
DIY systems can reduce the price of installation – but at what cost?
Professional grade alarm systems are not designed to be a DIY product. Rather, they are intended to be installed by trained and licensed security installers, who, using their expertise, are able to appropriately design and tailor an alarm system to their clients' requirements. 
Settling on a DIY alarm will not only limit the functionality and flexibility of your security alarm, but may put your safety and security at risk. 
If considering going down this route, you should ask yourself whether you are equipped and able to install your alarm system properly and whether you'll understand how to operate it. It is also worthwhile comparing the functionality of the DIY system you are interested in to that of a professional grade alarm. 
Although more expensive in the short term, a professional installer will use their experience to neatly conceal cabling, ensure safe and proper placement of new security alarms and detection devices, and will teach clients how to use their new system to its full functionality.
Not to mention, here at Jim's we offer a guaranteed warranty on all of our installations and products to give our clients peace of mind. 
There are 3 standard types of monitoring when it comes to alarm systems: 
Unmonitored Systems        
$
Unmonitored systems are known as 'local alarms'. They do not have any communication devices (GSM/IP Modules), meaning that the system is unable to send you an alert if your alarm is triggered. Instead, a local alarm will rely on you or someone nearby your property  alerting the authorities in the event of an emergency or break in. 
Unsurprisingly, unmonitored systems have the lowest upfront and ongoing costs.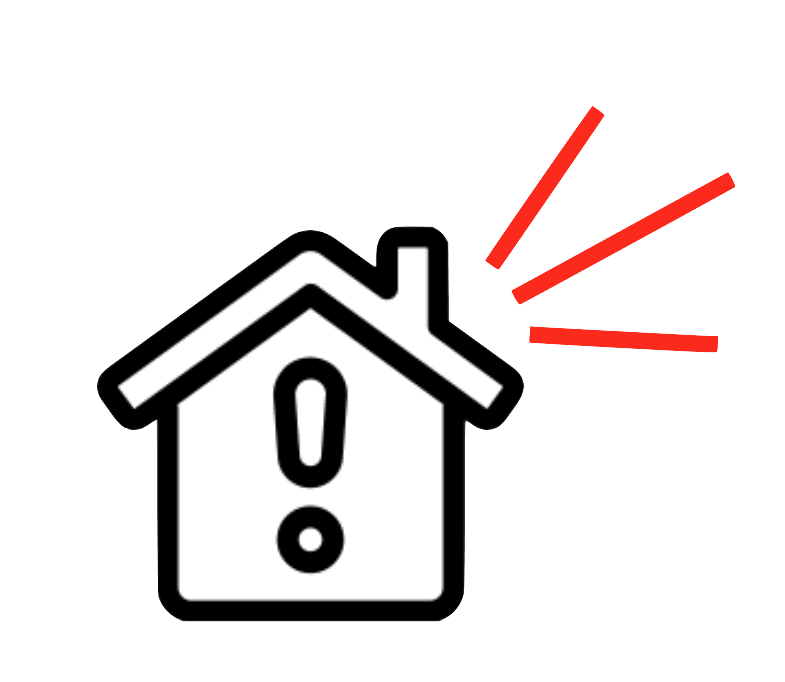 Self Monitored Systems
$$
Self-monitored systems support communication devices, allowing users to receive alerts and notifications through a mobile application. 
Although more secure than an unmonitored system, self monitored systems do not provide the same level of protection as back to base monitoring. 
Alerts may not be received if you are in a low reception area (e.g. on a camping trip) or far away from your device. When using a self monitored system, a monitoring centre will not be alerted of a security breach for first responder dispatch. 
 If an alert is missed, this will leave your property vulnerable. In this circumstance, you would have to rely on somebody within the vicinity of your home or business to alert you or the authorities.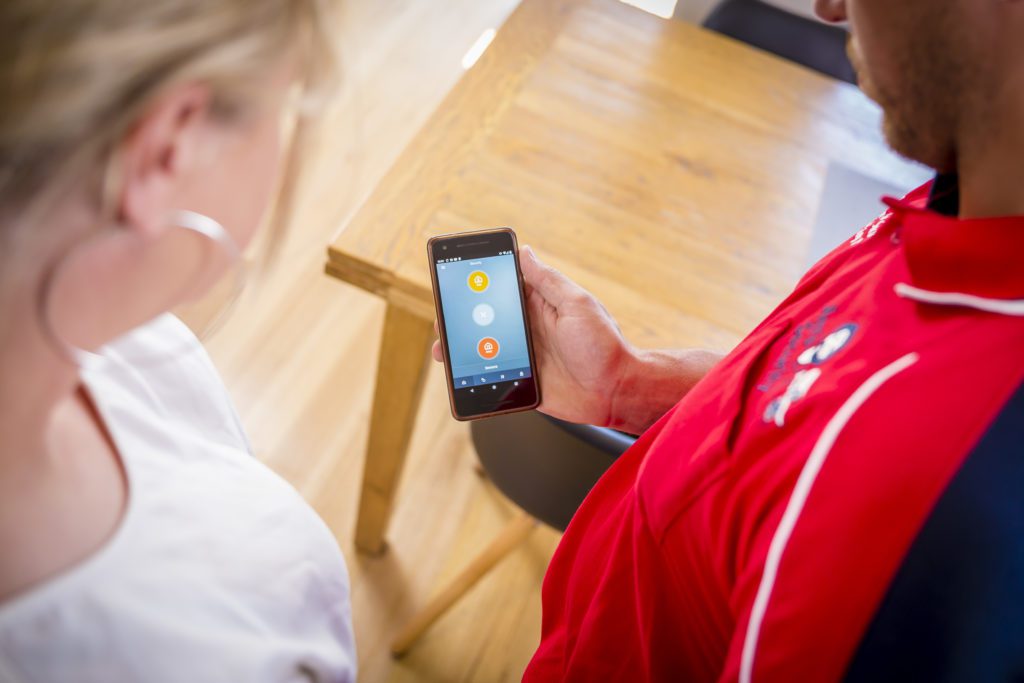 Back to Base Monitoring
$$$
Back to base monitoring refers to monitoring of an alarm system by a third party.  If an alarm is triggered both the home owner and monitoring centre will be alerted. 
 When a monitored alarm is triggered, the monitoring centre will call the home or business owner. If unable to reach a client, they will send out a guard to check up on the property. 
 This option is recommended for businesses, holiday homes and even required by some insurance policies. Insurance companies will usually provide a discount on home and contents if you have back to base monitoring. 
 For this option there is an ongoing monthly cost required.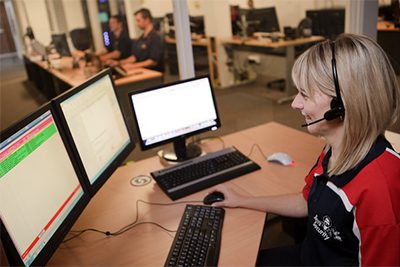 Numeric Keypad vs Touch Screen Panel 
Both Numeric Keypads and Touch Screen Panels offer Zone Detection. This is the ability to enable and disable sensors in particular zones, in addition to arming your entire system.  
Many customers opt for Touch Screen Panels over Numeric Keypads as they have a sleeker design and are generally more aesthetically pleasing.
Touch Screen Panels also allow you to name zones, making it easier to see where an alarm has been triggered. While zones on Numeric Keypads cannot be named. For instance, a Touch Screen Panel would display 'Pool Door Open', while a Numeric Keypad would show 'Zone 3 Open'.
Touch Screen Panels can also be configured to control some basic home automation devices such as garage doors or electric gates.
Unsurprisingly, Numeric Keypads are generally cheaper than Touch Screen Panels as they have limited capability.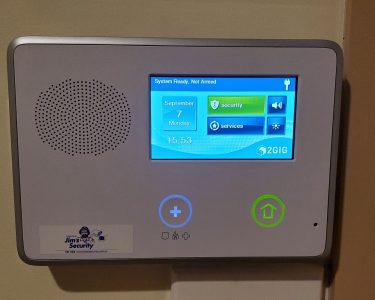 Communication Devices - Remote Monitoring Options  
While older alarm panels used to rely on PSTN (phone line) for communication this option is now obsolete due to implementation of the NBN network. There are now two main types of communication devices that we recommend to customers:
4G GSM module reporting via SIM Card
$
Both GSM and Ethernet modules connect to your alarm panel to provide two-way communication. This communication is what allows you to remotely control your alarm system and enables your device to alert you when an alarm is triggered. 
Both modules are at a similar price point, and offer similar functionality. 
If unsure of which communication device to go for, we'd generally recommend a GSM module as they tend to be more reliable.
In the case that the power is cut or drops out, Ethernet Modules are often rendered ineffective as they rely on an internet connection to operate. Conversely, alarms with GSM modules are able to maintain connection throughout blackouts.  
Here at Jim's Security our basic alarm package starts from $695 (including installation). We also offer premium packages including multiple zones, perimeter detection and remote monitoring from $2000. To find out more about the alarm systems we supply visit our Security Alarm Systems page. 
For help finding a Security System tailored to your home or business give us a call on 131 546 or book a free onsite quote.