Wired cameras are hard wired to a DVR or NVR recorder to store and view the security footage. 
They are wired using coaxial (analogue) or Cat 6 (digital) to the recording device. Analogue will often require a separate cable to provide power to each camera,  digital cameras receive power via Cat 6 (ethernet) cable.  The NVR/DVR also needs to be wired to your router or modem to provide an internet connection for remote viewing. 
We strongly recommend hard wired CCTV for our customers as wireless and wire-free are less reliable due to battery life and wireless data transfer limitations.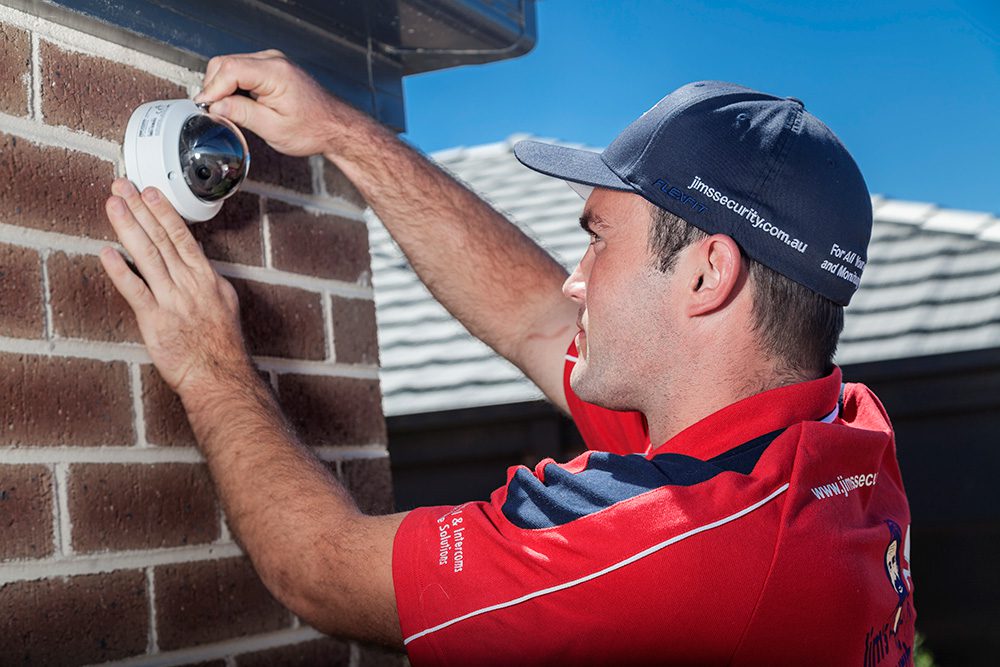 These cameras are battery powered, meaning that they are 100% cable free. Wire-free cameras are relatively cheap, however are often less effective than their wired counterparts due to poorer video-quality. The batteries of a wire-free camera will also need to be replaced regularly. In general products in this category are DIY and not professional grade security.
Despite their misleading title, these cameras still need a power cord. However, they require less cabling than your traditional wired camera. Once again products in this category are generally DIY.
Here at Jim's Security we have a wide range of CCTV packages starting at $1495 and offer professional installation of customer supplied CCTV systems from just $150 per camera. To find out more, visit our CCTV & Camera Systems page. Or to learn more about the different features and components of CCTV systems and  security cameras take a look at our CCTV and Security Camera Buyers Guide.
We are also readily available to help answer any questions or queries you may have about finding a security system tailored to the specific requirements of your home or business and lifestyle. Contact us on 131 546 or book a free onsite quote online.