There are number of reasons why home security is important, from protecting your home and assets, to lowering home owner insurance premiums and making sure that you and your loved ones are safe.
While professional grade home security systems and professional installation can be costly, it is important to think about a security system as investment in your own safety and well-being. 
Although DIY-ing the installation of your security system may seem like a great cost-effective alternative to professional installation, it often ends up being more expensive in the long-run. In the short-term your home may also be left vulnerable to intruders and it is likely that you will lack the knowledge and experience to fully understand the complete functionality of your new system.
Daniel from Jim's Security Adelaide recently upgraded a security system for a customer living in the northern suburbs. After purchasing and self installing a brand new wireless DIY brand CCTV System comprised of six cameras, his customer was experiencing issues with visibility in low light. 
In this scenario the camera system the customer had purchased simply did not suit the needs of her home, and the CCTV system had not been installed to achieve optimal surveillance.
Due to the large size of the property and lack of light Daniel suggested that his client install Dahua 8MP Starlight Cameras to get the best footage available in their circumstances. He also took the time to show his client the difference in picture quality between the other security cameras  she had installed and the Dahua starlight technology he had suggested – giving her insight into why this system would better suit the conditions of her property.
The Starlight Technology in the Dahua cameras incorporate sensors to provide improved night vision in low light conditions, and also offer a coloured image at night. Amazingly, they are able to give you sharper and clearer images than your own eyes in 0 lux conditions (complete darkness). A specialised feature that was perfect for Daniel's client's large property as there are no street lamps around the area, and the surroundings were too dark for standard night vision cameras to capture in detail.
While completing this job Daniel also recommended that this client install an 8 channel NVR to allow her the option to upgrade and expand her security system with two extra cameras in the future. When installing the cameras Daniel was able to minimise visible cabling and he kept any external cabling neat and discrete by covering it with flexi conduit and securing it on brackets throughout the property
Once the system was installed his client was thrilled with the results. She especially loved the ability to monitor her home through her smart device or laptop, and the option to easily export footage onto a USB if needed. Features which she did not realise were able to be configured on her previous system.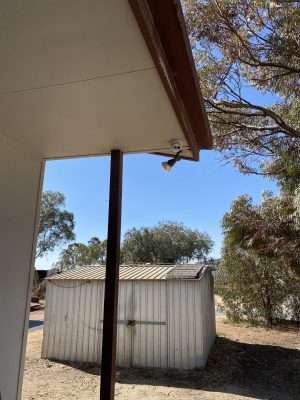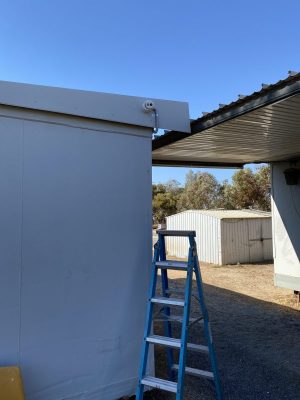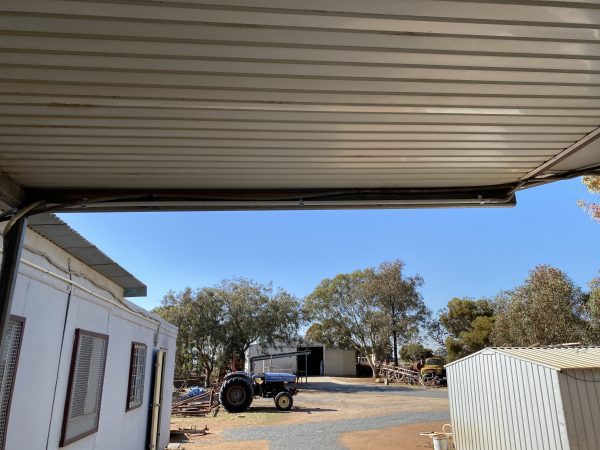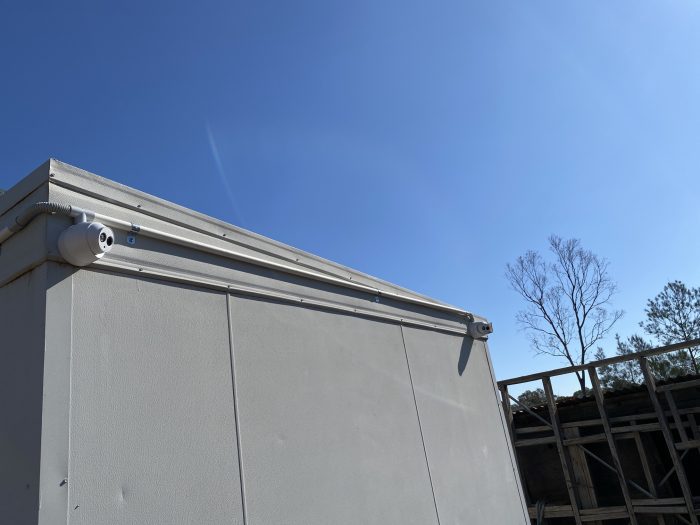 If choosing, upgrading or installing new security measures it is important to consult with qualified and experienced technicians to get the most out of your system. Home security is an important investment in not only protecting your home, but your own personal safety and well-being.
To seek advice from experts you can trust and ensure your security system is as secure as can be give us a call on 131 546 or book a free onsite quote.