Some high end NVRs often offer inbuilt 'smart analytics'. These analytics analyse two key components of security footage: motion and pattern, and convert this information into data. Some CCTV cameras may also have their own inbuilt analytics. Brands like Hikvision, Dahua and Swann Security all have cameras in their range that offer this feature.  
Video analytics have a wide range of applications in a business setting. For example, they can be used to count the number of customers entering and leaving a business on a given day, to evaluate the demographic profile of customers or even look at their customers' path patterns and dwell time within a store, and the list goes on. 
Dahua calls this technology IVS (intelligent video systems). 
In addition to providing businesses with useful data, CCTV video analytics also have a wide range of security features, for example: 
facial and number plate recognition (to keep past offenders out of your business)
tripwire
camera tampering detection 
alarm activation 
perimeter protection 
motion tracking 
deep learning algorithms (allowing AI to 'learn' and understand the environment, and quickly respond to changes e.g. alerting authorities)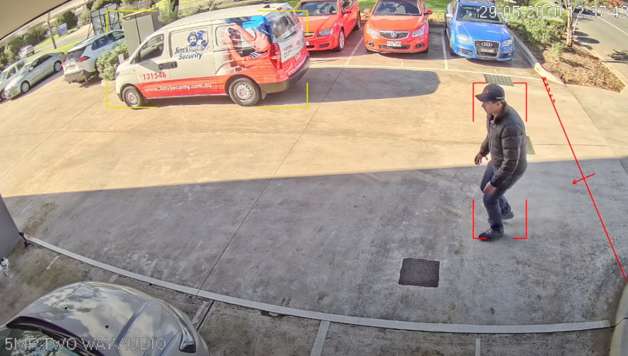 Image of Dahua IVS tripwire activation 
Video analytics reduces the cost and time of outsourcing the collection of data to assess key performance indicators such as number of people who enter the store each month, or browsing time in a certain section of a store. This data is highly valuable to businesses, and by combining the analysis of data with the capturing of CCTV footage, video analytics are often a more efficient solution than traditional means of assessing business data. 
Here at Jim's Security we have a wide range of CCTV packages starting at $1495 and offer professional installation of customer supplied CCTV systems from just $150 per camera. To find out more, visit our CCTV & Camera Systems page. Or to learn more about the different features and components of CCTV systems and  security cameras take a look at our CCTV and Security Camera Buyers Guide.
We are also readily available to help answer any questions or queries you may have about finding a security system tailored to the specific requirements of your home or business and lifestyle. Contact us on 131 546 or book a free onsite quote online.