Here at Jim's Security we don't believe in a one-size-fits-all approach to security. Instead, we prefer to tailor our security systems to layout of each different property and the unique requirements of our customers. During most our installations our technicians will mix and match products from different brands to provide the best possible outcome. So, in short, there really isn't one system or brand that we can say is the 'best'.
Instead You Should be Asking Yourself: What is the Best Home Security System for My Property?
We Don't Believe There is a 'Best Home Security System' for Every Australian Household. Rather, in This Article We Will Tell You About Our Favourite Professional Brands and Which of Their Products Are Best Suited to Different Installation Scenarios.
| | Bosch | Paradox | Dahua | Uniview | Swann | Hikvision |
| --- | --- | --- | --- | --- | --- | --- |
| | | | | | | |
| | | | | | | |
| | | | | | | |
| Features and Functionality | | | | | | |
| CCTV, Alarm & Intercom Integration | | | CCTV & Video Intercom Only | | | |
| | Market leader with proven reliability | Extensive range of wireless devices | Value for money; analytics and starlight technology at a low price | Low light technology, easy to use app | Easy to use app, heat sensing PIR technology, LED spotlights, cloud backup | Fully integrated option for alarm, CCTV and intercom. Leading brand for commercial installation. |
| Range of Products Offered | | | CCTV, Intercom & Access Control | | | Alarm, CCTV, Intercom & Access Control |
Bosch is one of the most widely distributed security brands both globally and in the Australian market. While Bosch Security produces a wide range of products they are most well-known for their alarm systems for the simple fact that they are reliable and simple to use.
Here at Jim's Security the Bosch Solution 3000 is our most popular alarm package for domestic installations. It has 16 alarm zones and supports both hardwired and wireless detection devices such as window/door reeds and PIRs. This system is also compatible with Bosch's wireless remote controls and customers are able to choose whether they would prefer a touch screen keypad or icon key pad. For those with pets, Bosch also offers pet-friendly motion detectors, which will help ensure that your fur baby doesn't trigger costly and time consuming false alarms.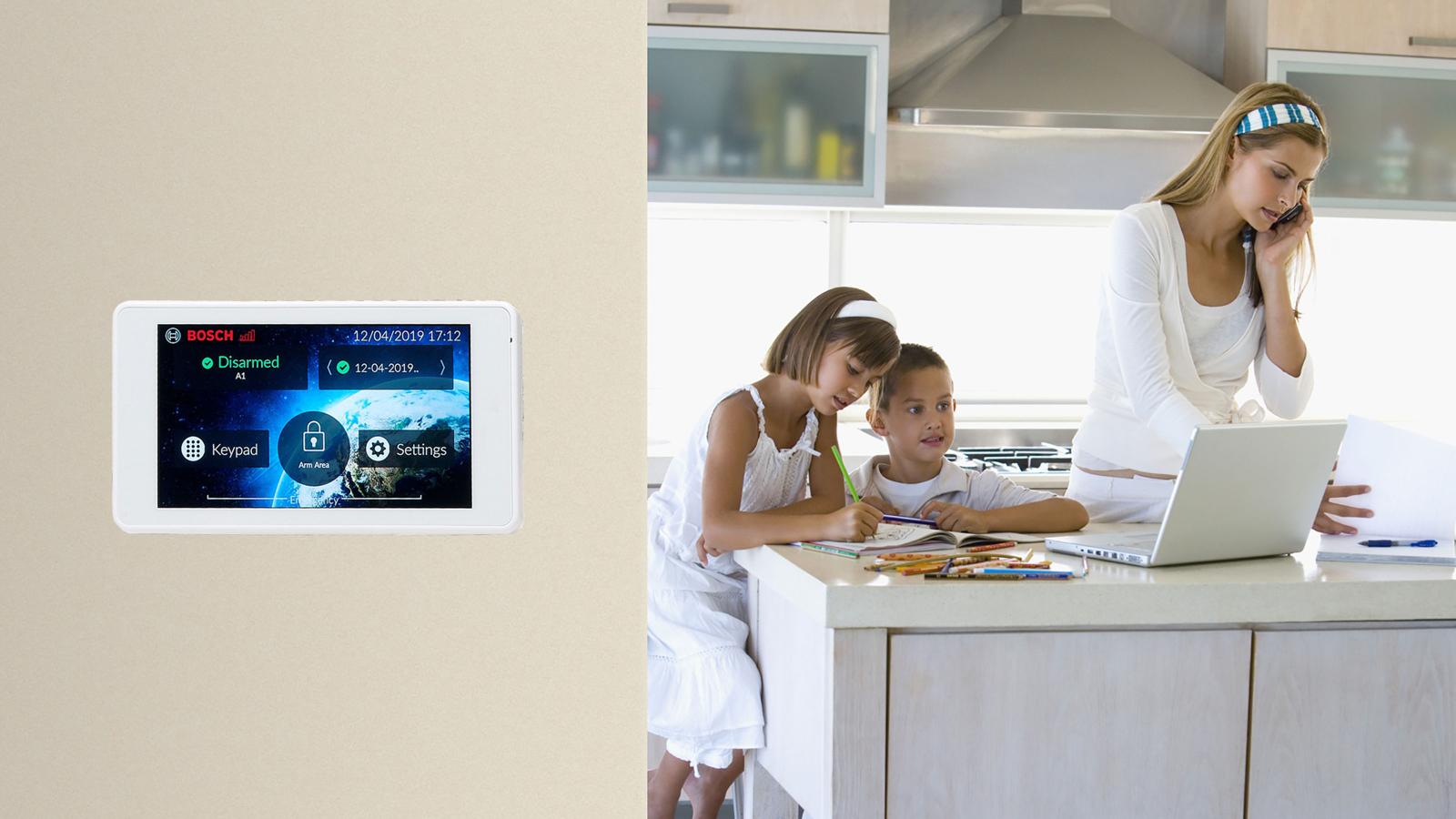 Paradox alarms are well-known for their reliable communication technology, flexible expansion, nice-looking keypads. As well as their extensive range of wireless detection devices. Unique to Paradox is the Magellan Hybrid Wireless alarm panel which has an inbuilt receiver that allows you to combine both wired and wireless devices. The hybrid function of this alarm allows a large number of detectors to be integrated, as it is able to connect to detectors with wireless components.
A paradox alarm is therefore perfect for a large home in which numerous detection devices are required to be integrated into the alarm system. Or for those who plan to expand their alarm system in the future.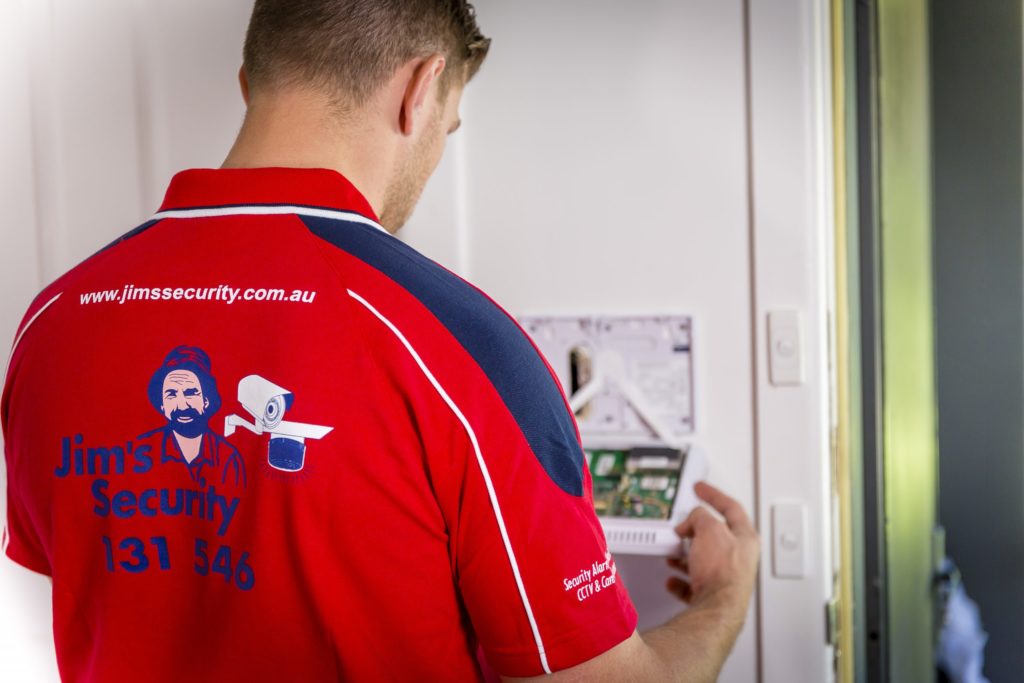 Dahua Technology is a world leading manufacturer and supplier of video surveillance products such as CCTV cameras and recorders (NVRs and DVRs). Dahua currently holds the second largest global market share in the CCTV industry and is renowned for placing high value on  innovation and heavily investing in research and development.
This brand is well known for offering good value for money as their cameras offer a wide range of features such as starlight and low light technology at a low price. Last year Dahua received its 4th La Razón Technology and Innovation Award for their TiOC camera which features Smart Motion Detection (SMD), active deterrence and full-colour technology. 
Compared to most other domestic IP cameras on the market, Dahua offers a particularly wide range of low-light solutions, making this brands products highly suitable for rural homes or those living in streets without streetlights.
Dahua IP Cameras also offer a wide range of IVS features ranging from face detection to missing object detection. These features reflect the latest technology within the CCTV industry and may be more important to some customers/necessary for some installation scenarios than others.
 Uniview is a market leader in CCTV technology with exceptional low light performance and easy to use mobile phone applications and software. In 2020 Uniview won a Red Dot award for the product design of its mini PTZ cameras. These cameras feature innovative  'anti-reflection glass' which helps prevent over exposure and flashback. Unlike other on PTZ cameras the mic is built into the Pan-Tilt section of the camera. Meaning that when the camera moves, the mic moves with it, ensuring that the most and clear and intelligible audio is captured.
Here at Jim's Security one of the most popular Uniview products we install for domestic customers are PTZ cameras. These are able to capture great coverage for high traffic areas such as entry and exit points of the home.
Formerly an Australian-owned company, founded by Melbournian David Swann, Swann Security is now owned and operated by Infinova, an American security products manufacturer. However, staying true to their roots, Swann have held onto their  local design and development team situated in Melbourne.
Swann Security are well-known for their innovative and affordable CCTV cameras, which integrate multiple features such as two way talk, alarms, sirens and sensor lighting, into a single unit. 
All Swann Security Cameras also incorporate  True Detect™  heat-sensing PIR technology, which triggers an alarm or notification when thermal radiation at a normal human temperature is detected from moving people-sized or larger objects such as vehicles. At night-time True Detect™ will  automatically trigger a LED spotlight, to enable colour recording, if warm activity/motion is detected. Also unique to Swann, is  free of charge cloud backup to Dropbox. 
If you are after a budget friendly camera with a range of active deterrence features, Swann Security is undoubtably a great option.
One of the key strengths of Hikvision is that, unlike any of the other brands on this list, Hikvision provides a fully integrated option for alarm, CCTV and intercom. That being said, Hikvision tend to produce more premium products. If looking for a more cost-effective security system, but would like the newest technology we'd recommend choosing Dahua instead. That being said, if you are willing to splurge for additional features and advanced technology then Hikvision is great choice!
We Hope the Following Article Has Helped Make Clear That There is No One-Size-Fits-All Solution to Security. Rather, it is Better to Mix and Match Products to Meet Your Budget, Requirements and Lifestyle.
If you need help designing an affordable and effective solution for your home, the team at Jim's Security is here to help. Give us a call on 131 546 or book a free onsite quote.