Bullet cameras, named for their iconic shape, have a distinctive appearance that is highly recognisable to intruders. These cameras are renowned for acting as an effective visual deterrent.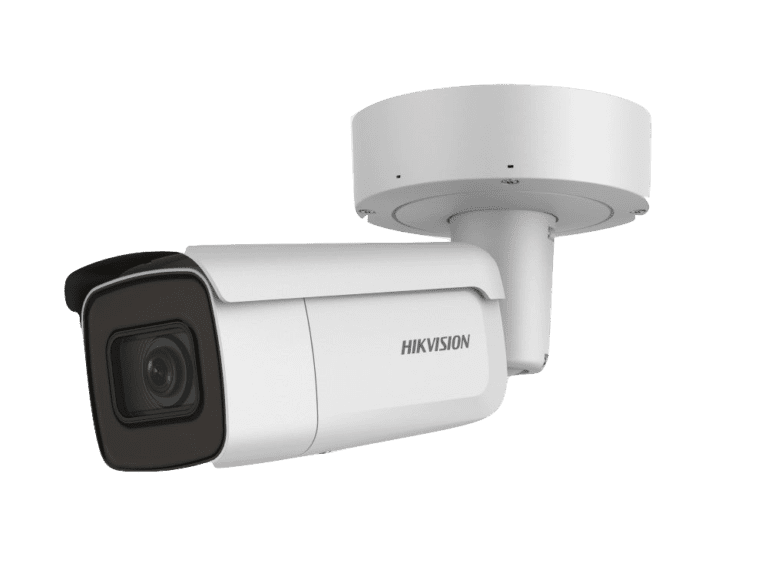 Strengths

Weaknesses

Highly visible, provides surveillance which is obvious to intruders (acting as a visual deterrent) 

Generally, have longer range than domes 

Outer casing protects against harsh weather and factors such as glare and rain

Easier to knock out of position than a dome camera
Monitoring the exterior of your business 

Protecting the perimeter of your property, especially if you have a large driveway or backyard 

Installation on hard to reach places (so it can't be knocked out of place)

Installing on walls or eaves 

Focusing on entry and exit points
Dome cameras are cameras encased in an 'outer dome', protecting the camera from tampering and vandalism. The main benefit of this camera form is that it is difficult to determine where the camera is pointing.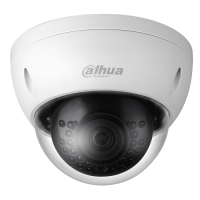 Strengths

Weaknesses

Discreet, not immediately apparent to intruders 

Dome casing makes it difficult to see which direction the camera is pointing 

Able to monitor wide angles

Allows you to view multiple directions with one camera

Can be mounted vertically or horizontally 

Suitable for outdoor and indoor use 

Commonly IK10 vandal rated, dome cameras are more resilient to tampering and vandalism than bullet cameras due to the camera lens being protected

Dome cameras can offer up to 360-degree rotation of the

camera lens

Limited in longer lens options compared to bullet cameras 

Dome must be regularly cleaned to prevent image quality issues 

More prone to IR interference due to 'outer dome'
outdoor and indoor use within a business

preventing tampering and vandalism (more resilient than bullet cameras due to camera lens being protected by vandal resistant dome), can be installed in areas which are reachable  

providing discreet surveillance
Turret Cameras have the same shape as dome cameras, the only difference is that they don't have an outer cover. These cameras are also known as 'eyeballs' because they have a ball and socket design which allows the camera to rotate around freely after the base has been mounted.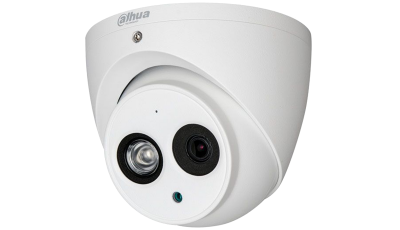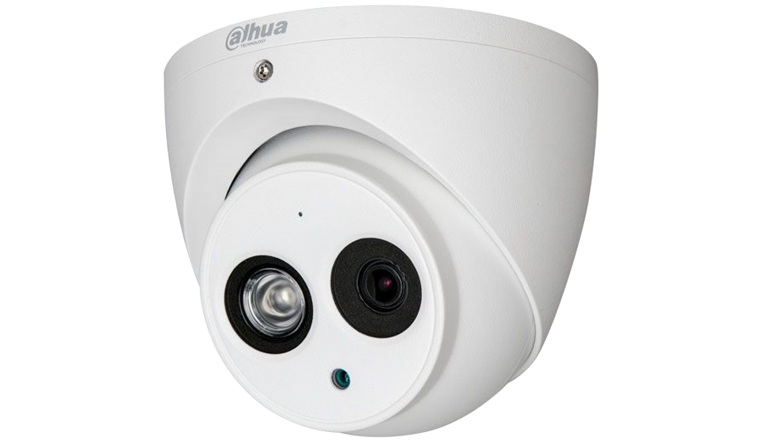 Strengths

Weaknesses

No IR interference, as there is no outer casing 

Stronger night vision than dome cameras 

Allows you to view multiple directions with one camera

Wide view 

Can be mounted vertically or horizontally 

Suitable for outdoor and indoor use 

Less susceptible to dirt stains than dome

Can see what direction the camera is looking at 

More obvious than the dome camera (but less obvious than the bullet)
outdoor and indoor use at a home or business 

capturing footage at night time
A PTZ (pan-tilt-zoom) camera is capable of both remote directional (pan and tilt) and zoom control. These cameras can be used in both domestic and business applications, with products able to track and follow movement of vehicles and people.
Strengths

Weaknesses

allows you to view several directions with only one camera (lens is varifocal i.e. can zoom, and camera itself moves to change direction - pans and tilts)

control camera view remotely, through an app or controller 

often are equipped with alarm systems, these can be connected to devices such as motion detectors. When there's movement in target area, the camera will automatically stop and focus there, and alarm will sound

cameras can be set to motion activated, only recording footage when triggered by motion

able to track movement

expensive

less durable than other CCTV camera forms (motors will fail eventually)
high-security situations

large venues → e.g. footy stadiums 

businesses that have a security team actively viewing footage, team will decide who or what to zoom in on e.g. at casinos
Here at Jim's Security we have a wide range of CCTV packages starting at $1495 and offer professional installation of customer supplied CCTV systems from just $150 per camera. To find out more, visit our CCTV & Camera Systems page. Or to learn more about the different features and components of CCTV systems and  security cameras take a look at our CCTV and Security Camera Buyers Guide.
We are also readily available to help answer any questions or queries you may have about finding a security system tailored to the specific requirements of your home or business and lifestyle. Contact us on 131 546 or book a free onsite quote online.