The DSC PowerSeries Neo combines the flexibility of a traditional modular hardwired system, with the simplicity of a range of wireless devices and perimeter protection. The hybrid function of this alarm allows a large number of detectors to be integrated, as both wireless and wired detection devices can be connected to the alarm panel (unlike traditional wired alarms). Its ability to support a large number and a wide range of detectors makes DSC's PowerSeries Neo Alarm perfect for commercial installation – whether it be for small business or large commercial installation.
Glen from Jim's Security Sydney recently installed a DSC PowerSeries Neo Hybrid alarm for a commercial property. This new alarm comes with PowerG, a professional-grade wireless technology, developed by DSC. PowerG was made specifically for the monitoring and control of security devices, and is used to connect wireless alarms to a network without running wiring or conduit. This network has an extremely long range (to remove the need for repeaters and access points) and is also encrypted to ensure user privacy.
During this installation, Glen also connected his client's new alarm system to self-monitoring via alarm.com. Alarm.com is a market leading cloud security platform that integrates with a security system to provide the user with remote access, monitoring and automation. Through alarm.com's smart business technology, Glen was able to connect all of the smart devices, such as the alarm panel, CCTV cameras, smart locks, light control and thermostat, within the business for seamless automation and control.
DSC Alarm Panel Reminds User to Close  Open Doors or Windows Before Arming.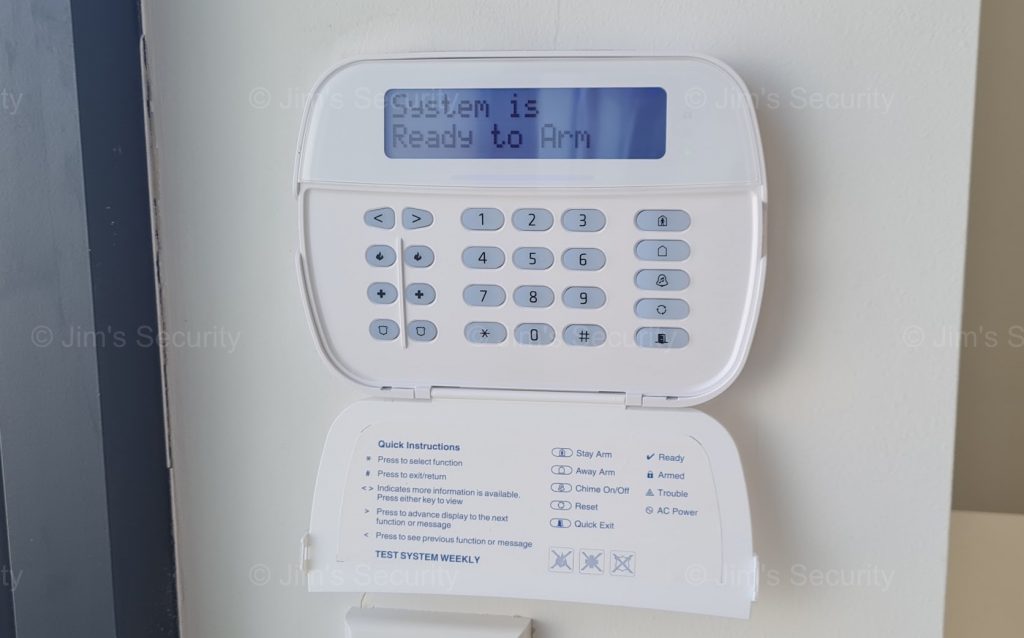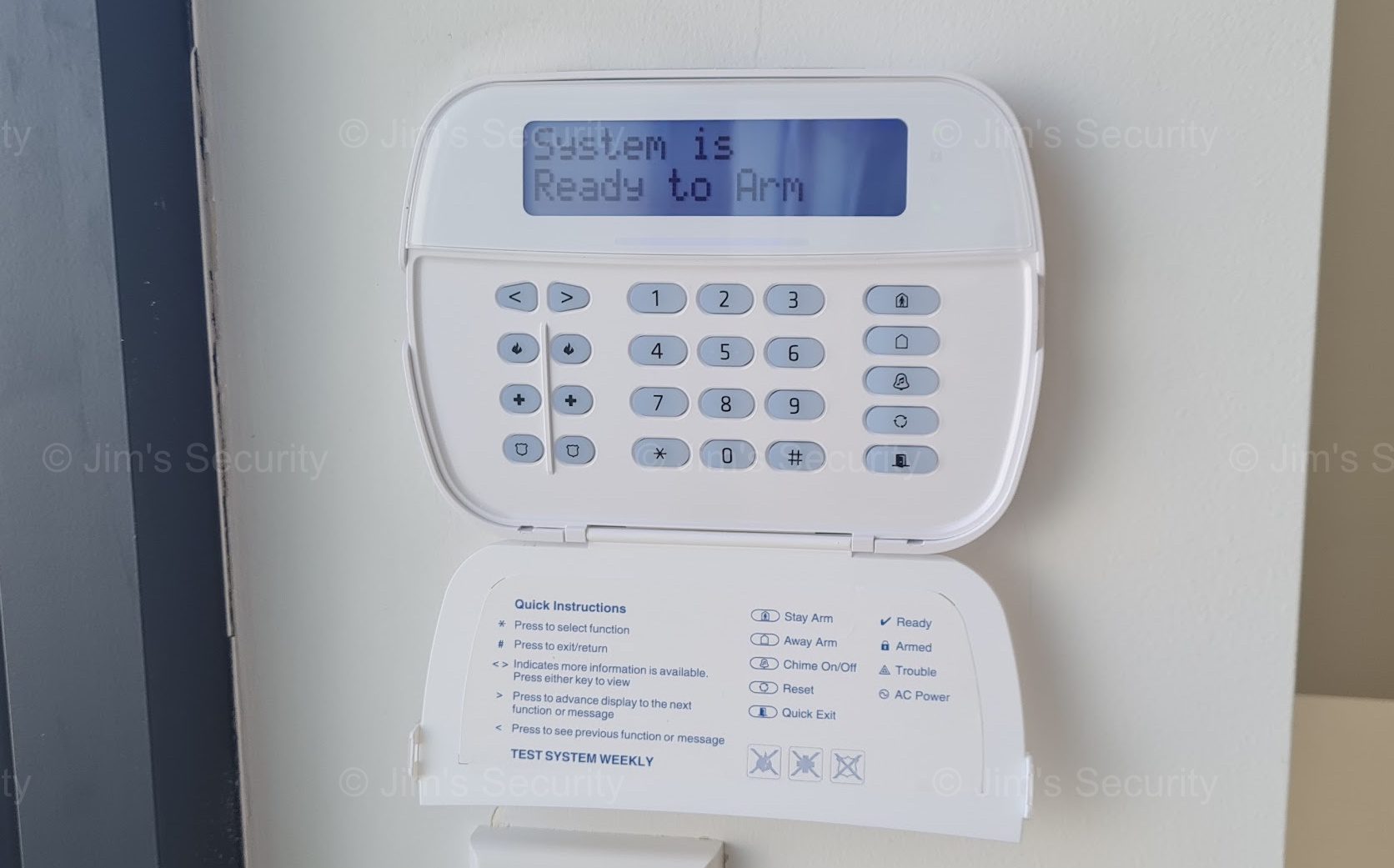 While self-monitoring may be a cost-effective monitoring option, it is only suitable for small to medium sized businesses. That being said, here at Jim's Security, we strongly recommend back to base monitoring for all commercial businesses. The charges for professional monitoring are usually tax deductible, and in many cases professional monitoring is an insurance requirement. Commercial premises also tend to have any more alarm activations, whether it be from break ins or pests, making them difficult and inconvenient to self monitor.