When it comes to purchasing a new security system many customers are not only working within a set budget but are also looking to save a few dollars where they can. This is often done by opting out of additional features which are deemed 'unnecessary'. A common example of this is alarm monitoring. At Jim's Security we always recommend either self-monitoring or professional monitoring for our customers.
Unmonitored alarms pose serious security threats to properties. These are basic alarms that sound in the instance of a break in, but are unable to send alerts. If away from home you will have to rely on your neighbours to let you know that your alarm has been triggered. As such, choosing a monitored system is always recommended, whether it be self or professionally monitored. Both options allow you to remotely monitor your property and will ensure that you are notified immediately in the instance of a security event.
Once you have made the decision to purchase a monitored alarm, you can then decide whether to self-monitor or go with the professional option. 
Generally, self-monitored systems are suitable for domestic installations and those who have time to monitor their alarm. However, this option is not suitable for commercial applications and properties that have panic or other devices such as smoke detectors connected to the alarm system. If interested in a self-monitored system we recommend that it is connected to an IP module and professionally installed. For assistance with installation, don't hesitate to give us a call  on 131 546, or book a free onsite no obligation quote online. 
In recent years, the introduction of NBN has made self-monitoring alarm systems much more difficult. It used to be relatively simple, for the cost of a phone call the old Public Switched Telephone Network  (PSTN) would call you up on the mobile in the instance of a security event. But now we've switched to NBN, self-monitored alarm systems require internet access or a sim card to dial out on.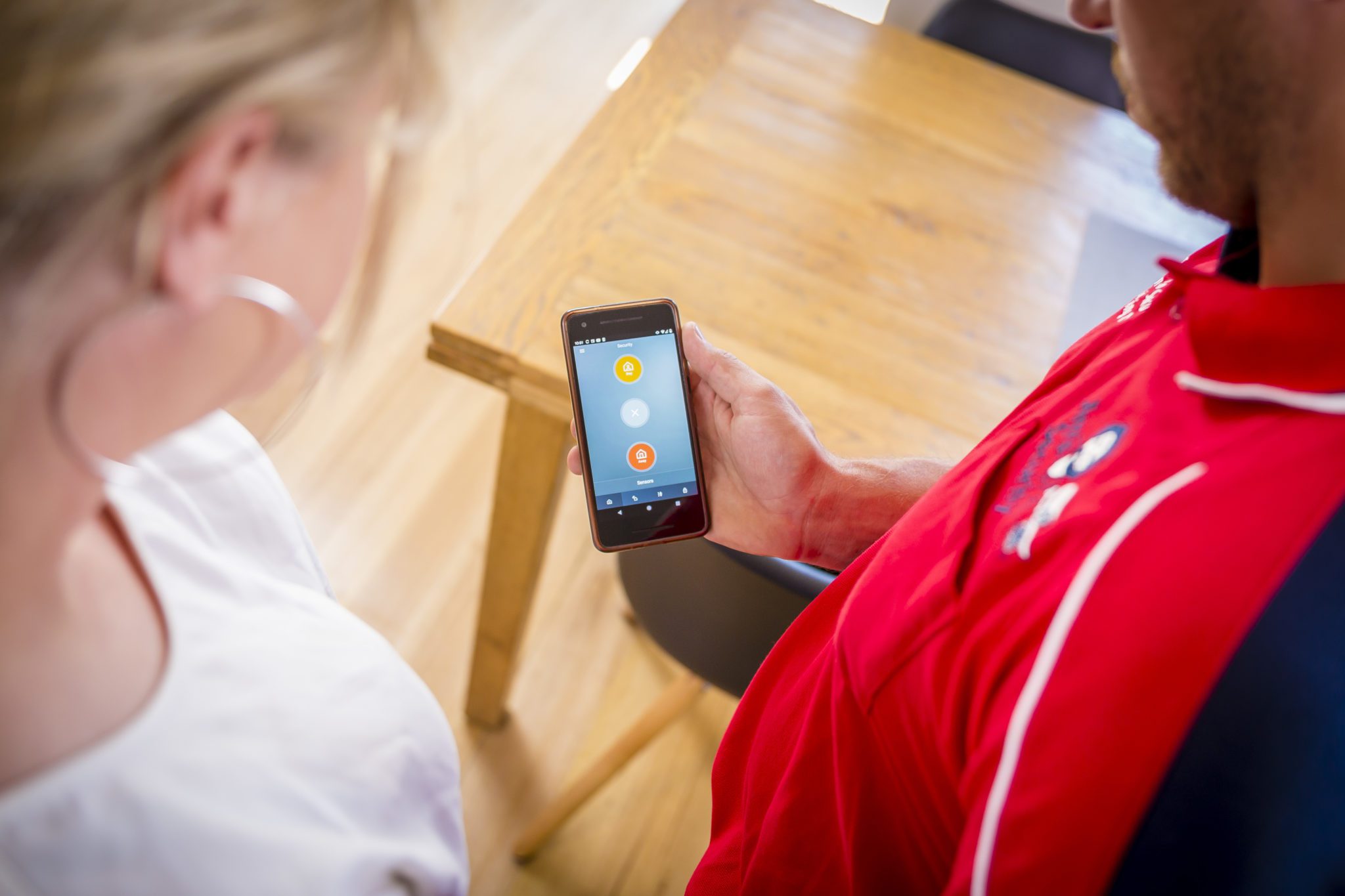 To many people's surprise, self-monitored systems using a sim card require an ongoing fee. These systems operate in the same way as traditional self-monitored security alarms, calling a user's mobile in the case of a security event and allowing them to disable their alarm via the call. For many, this is not an ideal option as it includes ongoing monthly costs, and capabilities are limited.
Connecting an alarm system to the internet via an IP module is the best option for those interested in a self-monitored system. Not only is there little to no ongoing costs, but a smartphone app can be used to monitor and control your alarm remotely. For instance, if there is a false alarm while you're away on holiday, you can easily isolate a zone via the app before rearming your system, keeping your home safe and secure. If a security event were to happen under these circumstances with a system using a sim card, the user would not only likely be forced to disarm their entire system, but would also likely have to ask a trusted friend or family member to go to their home and re-arm their alarm system.
While the preferred solution, alarm systems using an IP module also present some downsides.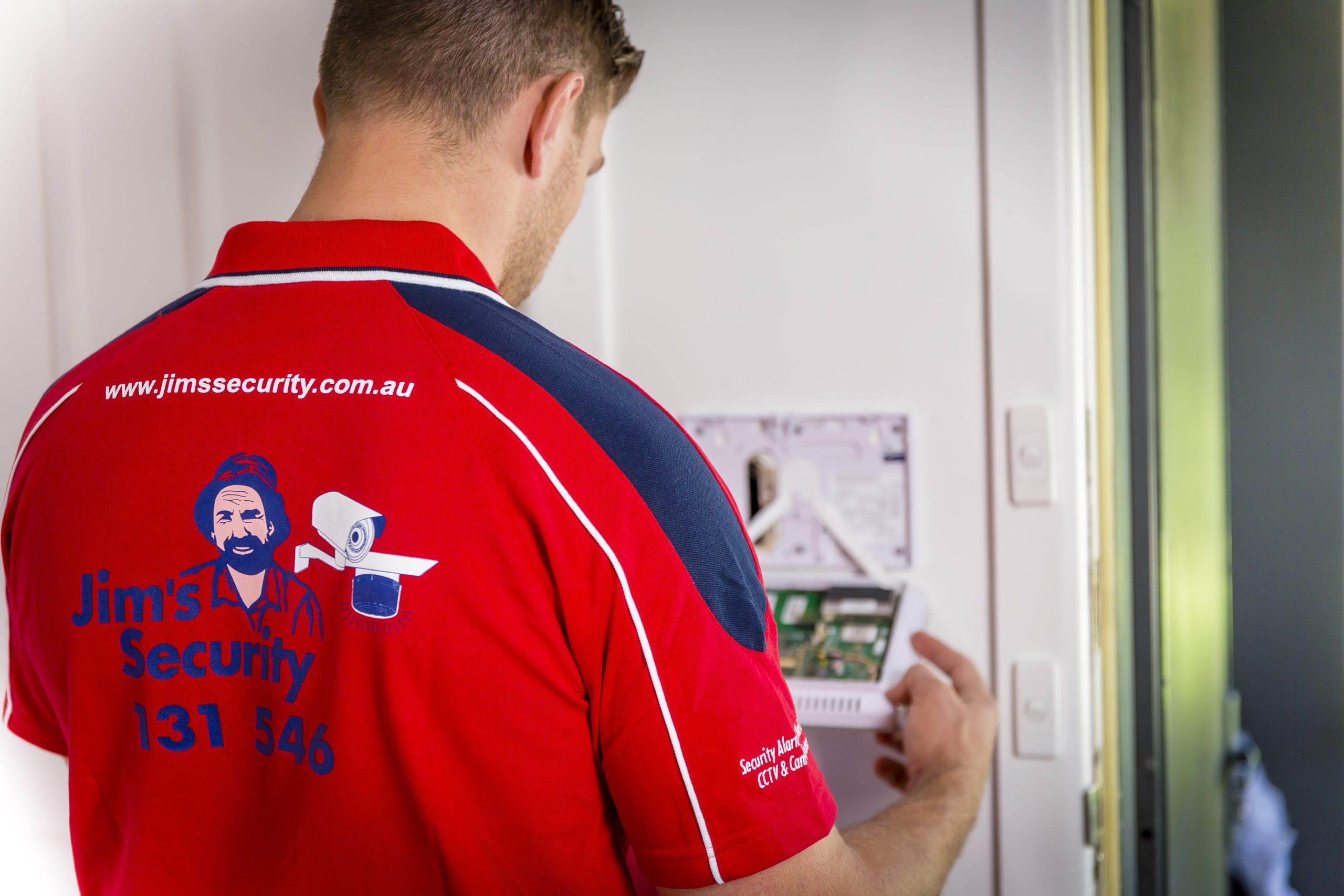 Alarm systems using an IP module have higher upfront costs and require professional installation. That being said, professional installation can also be viewed as a pro: it will ensure that your system is installed properly and is protected under warranty. Here at Jim's Security not only is all work covered under the Jim's Work Guarantee, but installation and all products supplied come with a 3 year warranty. 
Another con is that many apps send lots of useless notifications, which can bury important security events. For example, a user might become used to regular notifications from their alarm system and therefore may miss an important security event. 
There is also varying quality amongst apps and functionality, depending on the alarm system you choose. Some offer very good control and load quickly, while others simply don't. Current systems which are easy to use, have good features and fast loading times include: 
If you are thinking about self monitoring, it is highly recommended that you first look into the apps for the panels you are interested in before choosing a system.
Professionally Monitored Systems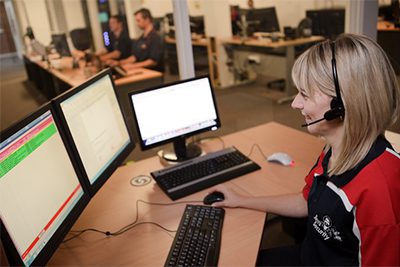 On the other hand, for professionally monitored systems the only real disadvantage is the cost. While ongoing monthly costs are a deterrent for many, they are often balanced out with discounts from insurance providers. 
The main selling point of these systems is that they are supervised within a control room at all times, meaning that no alarm activation will go unnoticed. As long as your alarm system is properly installed and maintained, there should be no reason for false alarms. 
There are also a number of apps which can be paired to the control room, allowing users remote control of their system (as with a self-monitored alarm) and enhancing monitoring. A few of these include: Pocket Secure, Skycommand and Smartlink. 
Professional monitoring isn't necessary for everyone. However, if you have panic or other devices connected, whether it be for medical or physical safety reasons, professional monitoring is certainly the best option.
If you're looking at this option for a commercial site there isn't much point in trying to save $35 per month on your monitoring. Not to mention these charges are tax deductible. 
In many cases, professional monitoring is also an insurance requirement. Commercial premises tend to have any more alarm activations at night whether it be from break ins or pests, making them difficult and inconvenient to self monitor. 
While professionally monitored systems are undoubtedly the best solution, price tends to be a major barrier. For those looking to cut down on costs, a self-monitored alarm connected to an IP module is the best option.