First Glen installed a Smart Touch security panel for the business. This panel doubles as both an alarm system and automation hub, and enables employees to control lighting, door access and other compatible Z wave devices.
Cameras will record continuously to the panel, with all event recordings backed up to the cloud, allowing for both easy self-monitoring and 24/7 professional monitoring.
Next Glen installed roller door reed switches at each access point of the shop: a roller door, and pedestrian door. He then connected the reeds to the workshop's alarm system as a way of sensing whether the garage or entrance doors had been opened. While the alarm system monitors movement within a space by using passive infrared sensors, reeds provide an added layer security by closely monitoring entry and exit points. This system will send alerts and trigger the alarm if a door has been opened. 
Additional motion detection was also added to cover the front section of the workshop. As the motion detector and reed switches are connected to the shop's alarm system, all can be monitored within the Smartlink+ app. Glen's clients will receive live reports of when the system is armed and disarmed, and of who this is done by. If the alarm is set-off, this system can even by armed or unarmed remotely, via the app.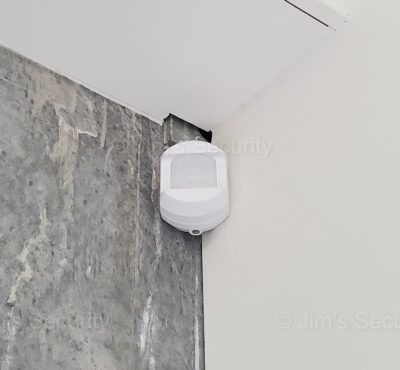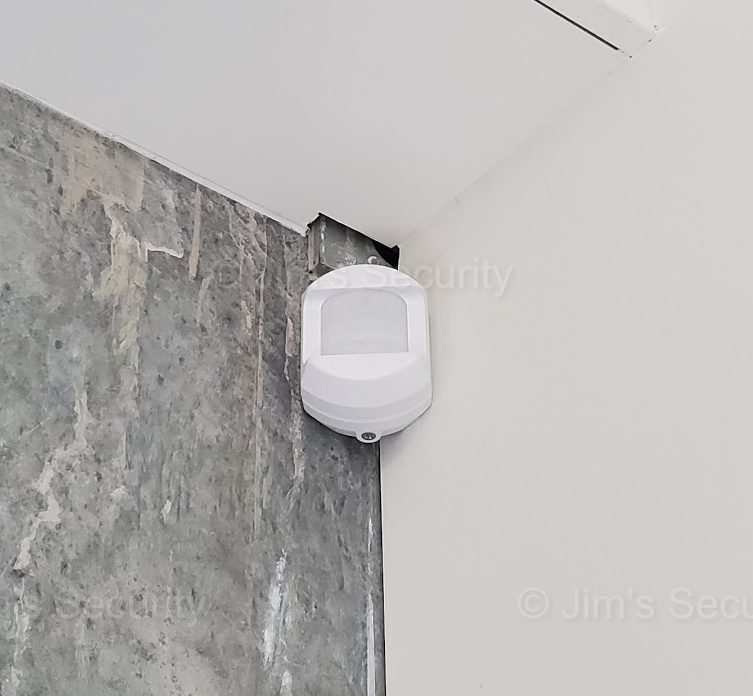 Lastly, to finish off this installation, Glen installed a set of 4 Uniview starlight cameras covering the entrances, carpark and all points of stock in the workshop.
Starlight Cameras have advanced technology allowing them to provide both black and white, and coloured footage depending on the appropriate lighting of the scene. For example, the cameras will switch to black and white if it is too dark or there are extremely poor lighting conditions. However, the Uniview 5MP Starlight cameras such as the ones that Glen installed are still able to capture colour footage in conditions close to complete darkness (0.005 Lux).
If you need help designing an affordable and effective solution for your business, the team at Jim's Security is here to help. Give us a call on 131 546 or book a free onsite quote.