If you are not a fan of unannounced guests, then a video intercom system is for you. They allow you to see who is outside the gate/door, giving you the option to either let them in or not. No more awkward greetings or putting yourself in a potentially dangerous position. By having video intercom you will also protect yourself and loved ones and deter criminals from casing your property.
If you have been considering installing a video intercom system we recommend you contact our team. At Jim's Antennas we work closely with our licensed Jim's Security to assist clients with the installation and repair of CCTV Systems & Security Cameras, Security Alarms and Video Intercoms.
In fact only recently, Troy and Michael from Jim's Antennas and Security South Morang and Wollert, installed a Dahua Intercom System for a customer in Malvern. The intercom system has two indoor stations and mobile phone access, which also has a magnetic lock on the front gate, which can be opened by either station or on your mobile phone.
The Dahua Intercom System is our top selling video intercom system, we always recommend an IP based system when budget allows. An IP system can be integrated into existing IP CCTV and will future proof your installation.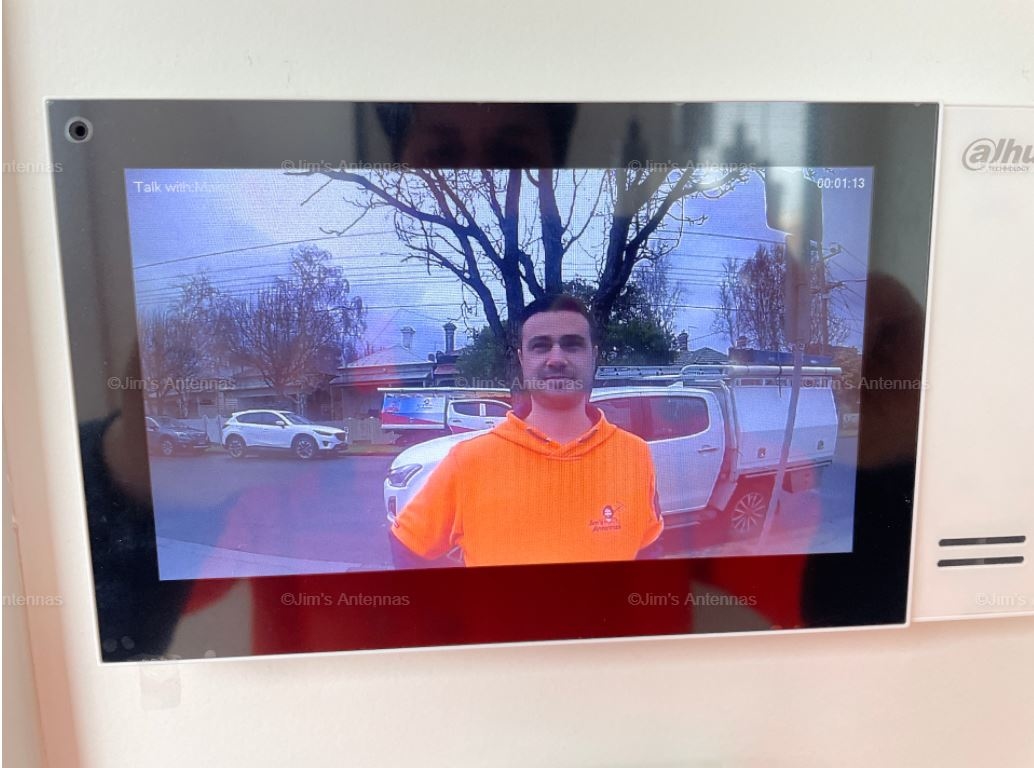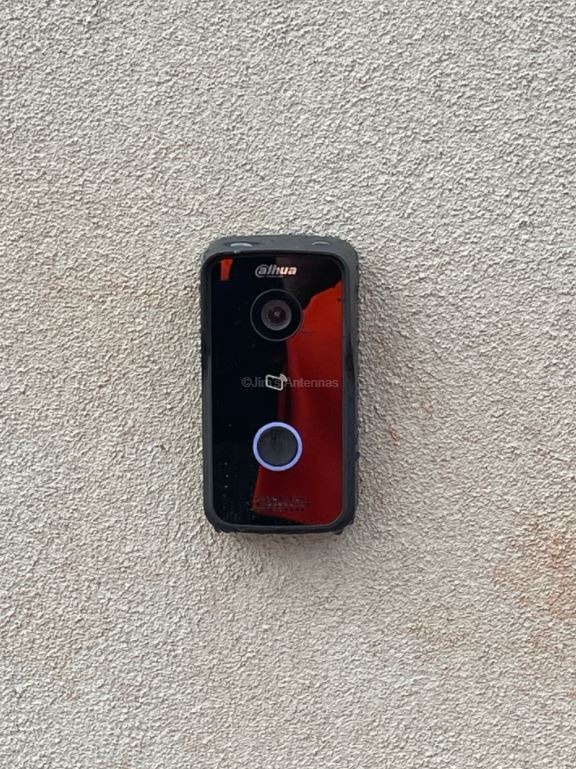 The Dahua IP Video Intercom offers the following advantages over the standard package:
Includes Internal Touch Screen Monitor so you are not reliant on your phone & internet connection to use the system
Answer your door remotely using the included mobile app
Can be integrated into an existing IP CCTV System for continuous recording
Option to Flush Mount with Stainless-Steel Finish on Outdoor station for durability**
Professional installation by Australia's most trusted home security installer
3 Year Warranty backed by Jim's
To find out more about having a video intercom system installed, and to book in your free onsite quote, call 131 546 or click here.