Jordan from Jim's Security Sydney recently installed a set of Swann's Heat & Motion Sensing Warning Light Security Cameras for a couple living in a double storey brick veneer home just out of Parramatta.
These cameras boast highly accurate heat sensing technology, allowing the system to send push notifications if heat from warm objects like people or cars is detected near your home. Similarly, motion detection can be enabled, meaning that your cameras will send you an alert if there's any movement detected around the perimeter or on the premises of your home. 
Swann's CCTV cameras are also highly acclaimed for their warning lights, which double as sensor lights. These are activated when either heat or motion is detected, and act as a deterrent to potential intruders.
Not to mention, this feature also allows for colour recording in low-lowlight up to 10 metres. And if recording in black and white, then this set of cameras can record up to a whopping 30 metres at night!
Through consultation with the customers, Jordan decided that two of the cameras should be positioned under eaves on the second storey, and a further two cameras should be installed part way down the wall of the property, to achieve the desired field of vision.
When it comes to two storey homes it is often recommended that at least one camera is located at the first storey. This is because in many circumstances positioning cameras on the second storey results in a Field of View (FoV) that is too narrow, compromising the effectiveness of the security system.
By installing the cameras in two different locations Jordan was able ensure that full coverage of the property is captured, and that this couple's home would remain safe and secure.
Lastly, Jordan helped his customers connect their new camera system to a Dropbox account in the cloud. This will ensure that recordings can be viewed remotely, and video evidence is still available in the unlikely event that the CCTV system is stolen.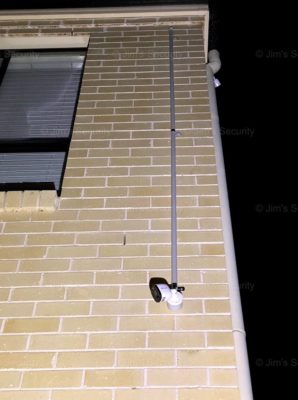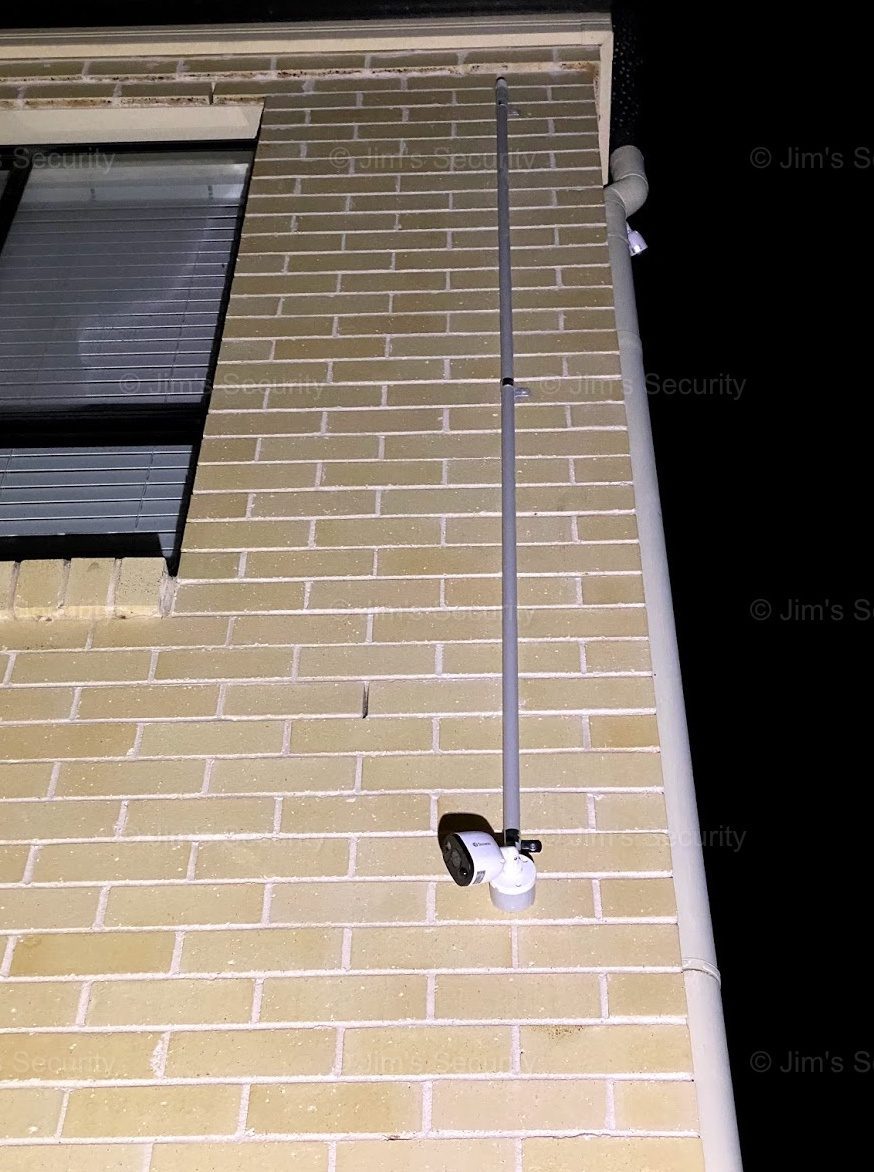 Camera positioned at first storey
Camera positioned under eaves 
Seeking expert advice on what security system would best suit your home? Look no further. Give us a call on 131 546 or book a free onsite quote.