Retail Security Systems – CCTV, Alarms and Access Control
There are a number of potential security threats when it comes to the retail industry. You can trust your local Jim's Security professional to deliver the level of protection you need.
On average approximately 1% of  all revenue lost by businesses every year can be directly attributed to 'crime-related' loss. 
Effective retail security involves incorporating a number of different loss prevention methods into an integrated security solution designed to deter theft, monitor staff transactions and interactions while recording any potential damage to stock and surroundings. 
Example Floor Plan of a Retail Security System
Here at Jim's Security our experienced and highly trained technicians will assist you in tailoring a package suited to your budget and the unique requirements of your business. Our full security packages generally incorporate CCTV video surveillance, alarm response and monitoring, and are designed to eliminate crime related loss by:
Our team is also able to assist in installing individual components of a security system such as a set of security cameras or a security alarm. 
Current CCTV Package Offers:
Business Surveillance Package
Supply and Installation from $2200*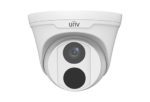 Hikvision 4K DarkFighter Package
Retail Installations We've Done
We've completed installations for an array of retailers, from small individual shop fronts to large businesses with multiple sites Australia-wide being monitored through a head-office. Here are a few recent examples of our work: 
To speak with a Jim's Security Expert today, please call 131 546 or book a free onsite no obligation quote online.