As a business owner of a factory storing expensive items in bulk, you would be familiar with the importance of protecting your stock from potential break-ins, robbery, or vandalism.
But it's not just all about protecting stock from outside danger, in some cases, the loss of goods can also be from an 'inside job', which is why it is important to install a full security system within your factory and office.
A full security system includes CCTV cameras, an alarm system, electronic locks, video intercoms, as well as access card readers, all of which will enable you to monitor each entry/exit points, employee activity, storage areas and what is going on inside the office.
Only recently, Brett from Jim's Security & Antennas Mickleham worked on the new factory for PDW Wheels in Epping. The customer required 16 CCTV cameras throughout the offices and warehouse, as well as an alarm for the offices and warehouse. Several PIRs were installed throughout the warehouse and offices and reed switches were placed on the doors and roller doors. The customer also required electronic locks on the internal doors with card readers and "push to exit" buttons on each door.
Finally Brett installed an intercom for the front door and keypads on the electric gates. As well as a  Dahua CCTV system and Intercom, and a Bosch Solution 6000 alarm which was connected to the reed switches and electronic locks installed throughout the property. This was a massive job requiring extra hands and was completed with the help of Louie from Jim's Security Werribee and Ben from Jim's Antennas Eltham.
At Jim's Security, we are proud to be Australia's largest team of licensed security installers with expertise in commercial CCTV, Alarms & Access Control.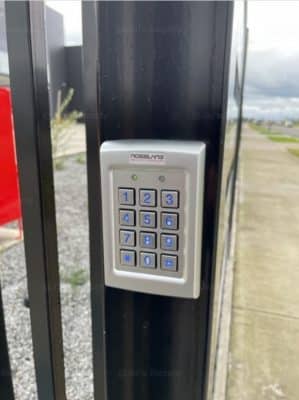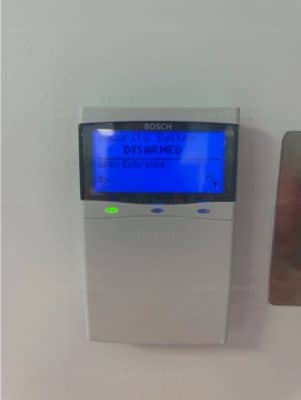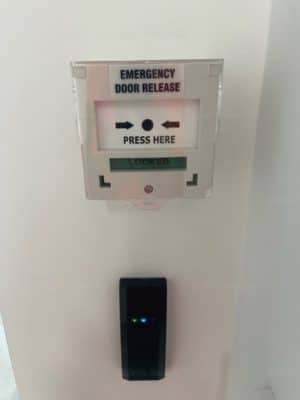 Whether your factory/warehouse is new or needs an upgrade, the professionals to call for a full customised security installation are Jim's Security. Our licensed team are local experts in commercial security and loss prevention and are well versed in protecting your business.
Give us a call on 131 546 or book here to arrange a free onsite quote. To find out more about how Jim's Security can protect your business visit our business security page.