If you are a business owner or warehouse manager, you will be aware of the many security challenges that come with the job,  ranging from access control (staff checking in and out) break-ins and vandalism to disputes regarding incorrectly packed orders.
When you have thousands of dollars' worth of stock it's important that you protect them.
To keep your warehouse protected, as well as your staff, it's imperative that you install a security system. Not only will it increase overall safety, as well as prevent crimes and break-ins, but it can also prevent employee theft. In some cases, cameras can also used to record the activities that are performed in the warehouse to ensure that OH&S regulations are followed and that orders are packed correctly.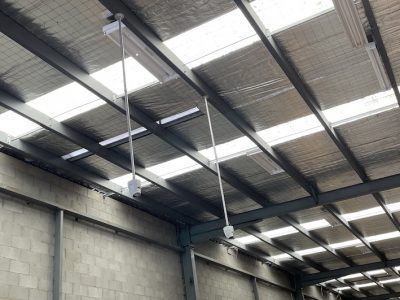 Only recently, Michael from Jim's Security South Morang, installed Dahua 6mp Starlight Cameras throughout a warehouse, including the packing facility room. The customer had also requested for two main cameras to be suspended from the roof over the packing table. This will allow them  to check footage, so that if an order is ever disputed as incorrectly packed, they can review the recording and eliminate any misunderstandings for both the warehouse and their customer.
If you are looking at installing (or upgrading) a security system to protect your warehouse, then we recommend you call the professionals. At Jim's Security, our local experts in commercial security and loss prevention, can provide services to a range of customers, from small independent stores to large corporate and multi-location businesses. Jim's Security is proud to be Australia's largest team of licensed security installers with shared expertise in commercial CCTV, Alarms & Access Control.
Our experienced and licensed technicians are readily available to assist you with your installation. To arrange your free onsite, no obligation quote, call 131 546 or book here.