When it comes to home security, it's important to be proactive rather than reactive.
According to the Guardian a panel of twelve former burglars consulted by Co-op Insurance claimed that the most effective deterrents for home burglaries and car theft are CCTV cameras.
This opinion is corroborated by 2015 study of Australian police detainees convicted of breaking and entering offences in which the detainees perceived the highest cause for the decrease in property crime to be improved security measures.
In addition to acting as an effective deterrent, CCTV cameras can also be used to provide evidence when lodging home insurance claims and even when providing evidence for legal proceedings in the unfortunate event of a break-in.
Daniel from Jim's Security Adelaide recently installed a security system for a local family following a spate of break-ins in their neighbourhood.
When tailoring this home security system Daniel chose to include:
Four 6MP Dahua cameras

Three 8MP Dahua cameras

8 channel NVR

and a 4TB hard drive
Dahua is a leading manufacturer of video surveillance products that is well known to present exceptional value for quality products. For this family Daniel chose to install a set of four 6MP cameras, in addition to three 8MP cameras which have built-in ultra low light ('star light') technology.
While the 6MP cameras have inbuilt IR night vision, the ability to of these cameras to see in the dark is somewhat restricted compared to cameras with inbuilt starlight technology. On a standard IR camera footage can be captured up to 50 metres away in low-light conditions, and can only be recorded in black and white. Whereas, Starlight Technology allows footage to be captured at a greater distance and quality and also offers a coloured image at night.
Starlight Technology is an excellent addition to homes in areas without street lighting. However, these cameras often don't capture movement as well as standard IR cameras. This is because their shutter operates at a much lower speed in order to capture more light and allow the cameras to record in colour.
While colour is useful in capturing identifying details, monitoring movement is also largely important from a security perspective. By using a combination of the 6MP IR cameras and the 8MP Star Light cameras Daniel was able to achieve the high resolution and viewing quality of Starlight in low-level conditions and the fluid motion capture of the 6MP cameras.
When installing the camera system he also enabled remote viewing for both sets of cameras to the owners' smart phone apps. This will allow the owners to relax if they are away from home on holiday or perhaps even at work as they can check in on their home from anywhere at any time!
Lastly, Daniel set up the family's system on an 8 channel NVR. As the current system only has 7 cameras, this will allow the family flexibility if they would like to upgrade their system in the future. The inclusion of a 4TB hard drive also allows for the storage of a few days worth of footage. This feature is extremely important in the instance that the network is disconnected or power the is cut. Without a hard drive, CCTV footage would not be recorded or saved, leaving the home vulnerable to intruders.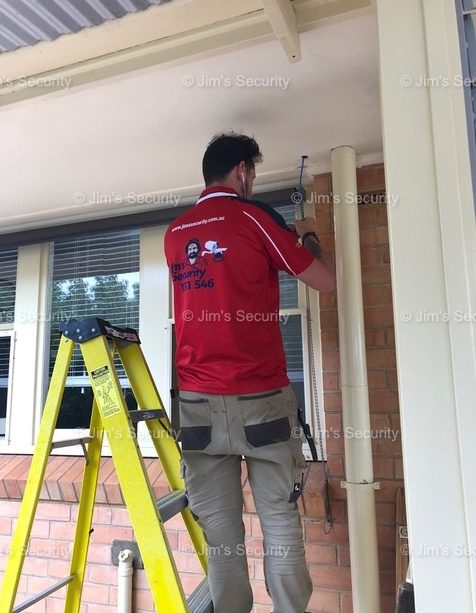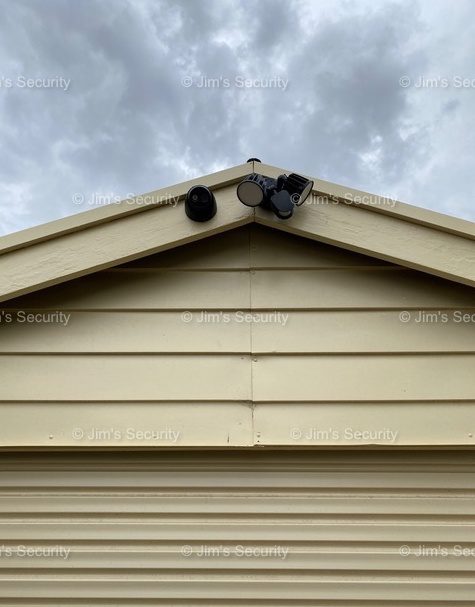 If you're interested in purchasing a security system tailored to the unique requirements of your home and lifestyle, give us a call on 131 546 or book a free onsite quote.