With the technical age truly underway, choosing a security system can be a long and laborious process. With so many different models and factors to consider, including its resolution, special features, and field of view (to name a few) a simple lifestyle change can take weeks to put into action. In this article, you'll learn what to look for when buying a security camera, from deciding its resolution to deciding which model works for you.
Purchasing a new security camera is a big investment, so you should do your research before making your final purchase. There are several features to look for when choosing a security camera for your home or business. Features such as Motion Detection, Night vision, System set up and its overall model can sway the decision. Here's how to choose a security camera that fits your needs and budget.
Do I need a security camera system?
Well, first things first. Why do you need a security camera system? Whether it's for your home or your workplace, having the peace of mind that your property is being monitored is worth it. With more and more Australians leaving home or getting back into the office, many homes have been left unguarded.
Many security systems these days let you monitor your personal belongings from your smartphone or computer, alerting you if there are any breaches of security. Simply having a visible security system around your property has shown to actively deter criminals.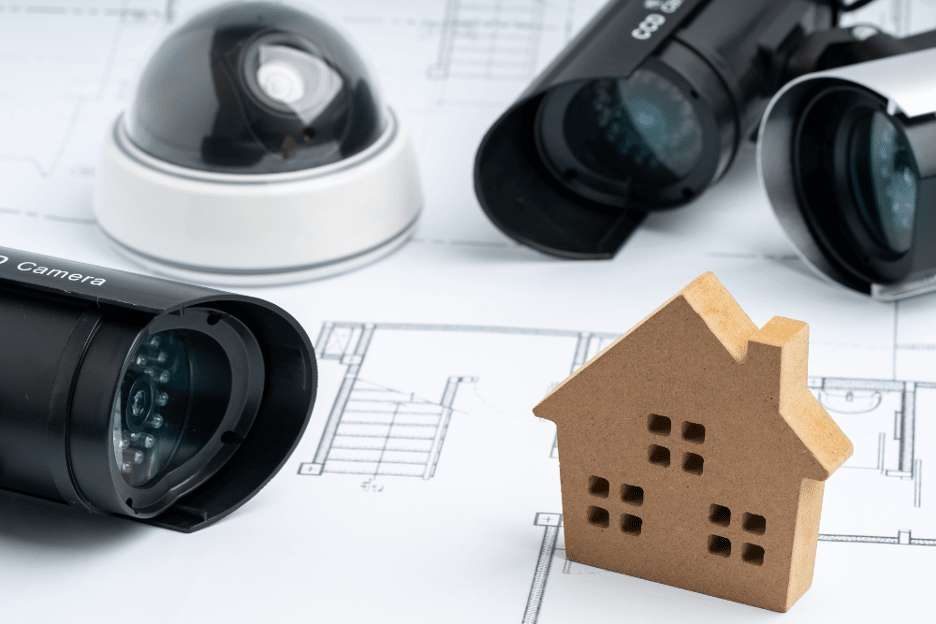 Additionally, home security cameras are great for keeping an eye on your kids and pets when you can't be there. So, with that being said, here is how you can decide which security camera is best for you.
What type of security camera should you consider
Dome security cameras are often found on ceilings, they provide a different approach to coverage than other types of cameras. With multiple rooms, barriers and other obstacles, it is important to choose a camera system that offers the greatest coverage area.
Dome cameras solve these problems by providing a wide field of view. By installing two or more of these cameras on corners of the building, it can provide an unobstructed view of the entire premises. Due to its circular surface, it is also more resilient against tampering or vandalism.
Dome security cameras are:
Better for businesses

More suited for indoors

Good for bars or retail stores

Customers do not know where the camera is facing

More resilient to tampering
Turret security cameras come in an eyeball design. With a small camera found on a ball and socket mount, the camera is able to pivot in any direction. This provides you with more flexibility when monitoring your property. With today's modern technology, motion detection allows the turret design to aim for where a disturbance is occurring without any human interference. Due to the smaller build, they can be installed in areas unseen to potential perpetrators, reducing the risk of tampering or damage.
Turret security cameras are:
 Installed outdoors or indoors
Popular for households
More common as they suit most settings
Available in different models
Better for businesses
Flexible
Bullet cameras come in a long cylindrical shape. Due to the larger build, it acts as a visible deterrent to intruders. This does come with the trade-off that is more susceptible to vandalism and damage.
Bullet cameras are also dedicated to a fixed field of view. This can be useful when monitoring entry points around your property. This will also mean that you may need to install multiple bullet cameras around your property.
Bullet security cameras are:
Installed indoors / outdoors

Good for factories and commercial settings

Intimidating, as people can see they are being watched

Focused on a fixed point

More susceptible to tampering
You should consider both wired and wireless networks when choosing a security camera. Wired systems are more reliable and provide clear audio, whereas wireless systems need a stable connection and can be subject to wireless hacking. Nevertheless, both types have their pros and cons.
When it comes to long life, reliability and a wide range of options, wired security cameras are the clear winner. Compared to wireless security cameras, wired cameras are less likely to experience interference from other wireless devices. They also are less susceptible to signal
loss than wireless cameras.
The biggest downfall of Wired security cameras is that why require wiring. Setting up a large security system can be time-consuming, but it may be a worthwhile investment in the long run.

Overall Wired cameras are: 
More reliable
Long-lasting
Wider field of view
Resilient against wireless tampering
 Requires professional set-up
Suitable for household and commercial settings
Visible wires
More options to choose from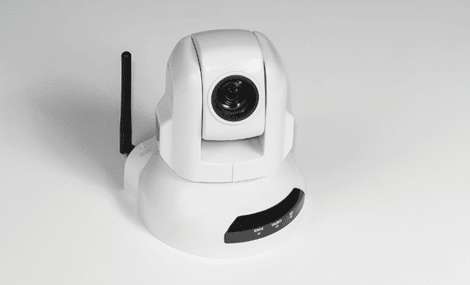 How do wireless security cameras work? Well, they basically act as a webcam, that records and send you a live stream through your set-up wireless network and interest. These are more flexible, easier to install and come in many different shapes and sizes to suit your budget.
However, these are definitely not recommended for commercial use.
The range of a wireless security camera depends on the distance between the camera and the target area. Indoor and outdoor models have different ranges. Wireless cameras are typically 100 to 150 feet away from the subject area, but they are still limited by obstacles like bricks and concrete floors. In addition, trees can affect the range of a wireless signal.
Overall Wireless cameras are:
More flexible
 Easy to install
No visible wires
Dependent on a power source
Relies on your network
More suitable for households
Susceptible against wireless tampering
Once you've decided on a camera style, here are some more features that you should consider. Keep in mind that depending on the model you are considering they may not carry the same function as the others. If you want a security system that suits your need, you can ask Jim's security for a free assessment of your needs.
When choosing cameras, it's important to remember the higher the MP, the better the resolution of the camera.
When choosing a camera resolution, it may depend on the distance you hope to monitor. Things like cost, storage capacity and night performance are also factors that influence the resolution. Your primary consideration should be identifying what you're trying to cover, and in how
much detail. For instance, someone looking to install cameras to keep an eye on their dog whilst they're at work will have a different resolution requirement than a business wanting
surveillance coverage over their counter.
We would recommend a 6MP resolution for home settings, and 8MP or above for commercial settings.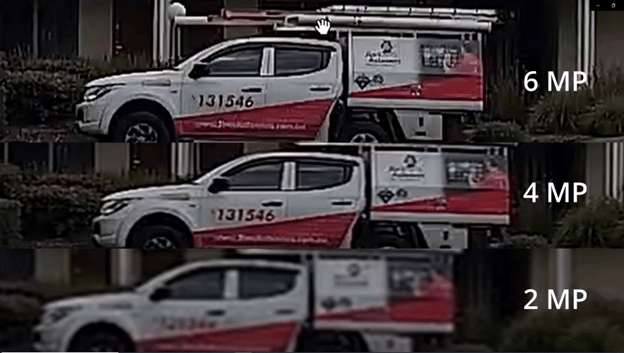 When choosing a security camera, it's essential to consider the field of view. While most security cameras use fixed-focal-length lenses to capture an angled field of view, you can also select one with variable focal lengths.
A fixed variable lens is better when focusing on a specified area. As the name suggests, once the camera is fixed on its location, its field of view does not change. This is most suited for monitoring entry points or areas of risk (over a counter). The majority of common cameras have fixed lenses. They provide the widest field of view at roughly 90° and only support digital zoom. They are preferred for more widespread monitoring or larger locations because they cover a wider area.
On the other hand, varifocal lens cameras provide the user with multiple angles of a specified area. A varifocal lens allows you to zoom into locations without reducing the level of resolution. This can be useful if you don't want to miss out on smaller details.

Choosing the right night vision security camera can be confusing. There are many factors to consider when deciding if you would prefer coloured surveillance or are happy with just black and white.
Depending on your situation, having your footage recorded in colour at night can be beneficial. It can help identify individual's clothing, cars or the general environment. However, colour night vision security cameras need adequate light to provide clear images. Meaning that you may have to set up a lit environment near its field of view. Nowadays, many modern models offer 'a 'Low-light performance feature.
This is simply the camera's capacity to detect low amounts of night-time ambient light (perhaps from a bright moon or nearby street light) and transform the image into colour. If the minimal illumination requirements for cameras (between 0.003 and 0.005 Lux) are not satisfied, the cameras will switch to conventional IR.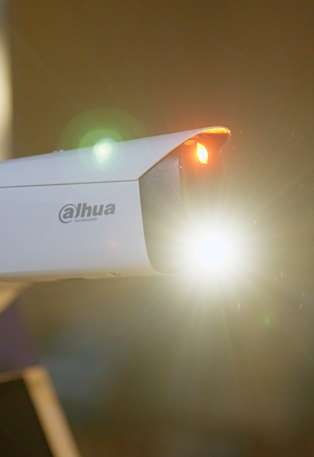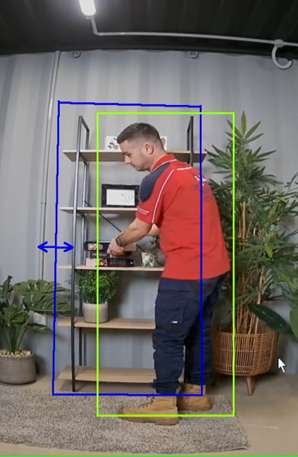 Nowadays security cameras not only record what is happening but can also act as an alarm or deterrent through the use of smart detecting technology. Most cameras on the market come with some rudimentary intelligent capabilities, such as motion detection and line crossing detection.
More standard Cameras that rely on pixel-based motion detection, tend to activate through the smallest movements. This can send you false alerts making it difficult to go through the footage. Active deterrent features have been developed to combat this issue. They can be designed to issue auditory and visual warnings to anyone walking in front of the camera within designated time frames. They can distinguish between human motion and that of a bird flying by and only alert you when it deems essential. This is intended to "Actively Deter" prospective crime, as the name suggests.
For example, a camera may be set to alarm between the hours of 8 p.m. and 7 a.m., warning anyone who enters during that time that they are being recorded.
With so many new and upcoming security camera systems popping up in the market, there is bound to be one that suits your needs. All it takes is a little research to get you going. If you want some more guidance on which security camera is right for you, then get in touch! Call a Jim's Security expert at 131 546 today or to arrange a free onsite no obligation quote, call 131 546 or book here.