If you are a strata manager for an apartment block or town houses you would know the importance of having a security system installed. This is especially important as without the implementation of proper security measures, it can be extremely difficult to secure big buildings and complexes due to the number of residents, tenants, contractors, and visitors accessing the site on any given day. An integrated surveillance and access control security solution makes it simple to monitor and maintain control of all building access points, such as recreational facilities like gyms, pools and gardens, lifts, car parks, garbage rooms and any other common areas to ensure residents and tenants can sleep easy knowing their property and themselves are properly secured.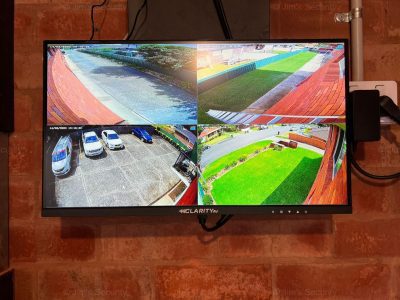 But, before you go out and purchase CCTV cameras yourself, there are a couple of things that you need to be aware of. The first thing is that you need to see body corporate approval first to ensure that the CCTV equipment and installation is within the BCCM regulation. It's also strongly recommended that you have a professional install the security system to guarantee that the cameras are positioned at the correct height and are not directed at private areas. 
At Jim's Security our licensed experts will work with you to tailor a package suited to the individual needs and budget of your owner's corporation or building management. Our full packages usually incorporate CCTV video surveillance with alarm response and monitoring packages that are designed to eliminate safety concerns and crime related loss. 
To find out more about how we can assist you in installing a security system for your complex call 131 546 or book here.