Are you looking for an alarm system for your new home?
Daniel from Jim's Security Adelaide recently installed an alarm system and IP intercom for a new build in Adelaide Hills. The client was after an alarm system and intercom and requested that the systems be 'user friendly'. This led Daniel to recommend the Hikvision IP Intercom and DSC alarm as are both products are well known for being accessible and easy to use. 
A video intercom will give the customer the ability to monitor what's happening outside the front of their residence, through the touchscreen monitor provided or a free mobile app (which will allow you access from anywhere).This means that you can answer the door whether you're inside your home, at work, or even on holiday! As the Hikvision intercom system is IP based it can also be integrated with a Hivision CCTV system at a later date, allowing for continuous recording and backup of the camera footage.
For this family, Daniel suggested the Hikvision IP Intercom as it has a easy to use interface, and a range of additional features, such as the ability to open the front door remotely. This intercom also has high quality voice transmission and high picture quality, providing an outstanding user experience.
In regards to finding the right alarm for this family, Daniel was quick to recommend the DSC PowerSeries TouchScreen Security Interface. As this system will provide an effortless and interactive way of managing and controlling the security of their home.
The touch screen element of this alarm system comes with several unique features. One of these is a customisable home and lock screen, while the other is the 'digital picture frame' option which allows owners to display a photo diary on the pad when not in use.
Not to mention it'll keep you safe! The DSC PowerSeries TouchScreen Security Interface will allow you to control your home security at the touch of a button. The 'Stay Arm' feature  can be used to create a 'ring of protection' around your home, by configuring smart sensors to protect doors and windows while you are at home.
The 'Zone Status' feature of the alarm allows you to review the status of zones in your system, letting you check whether each zone is secure and if any of the equipment in a respective zone is low on battery.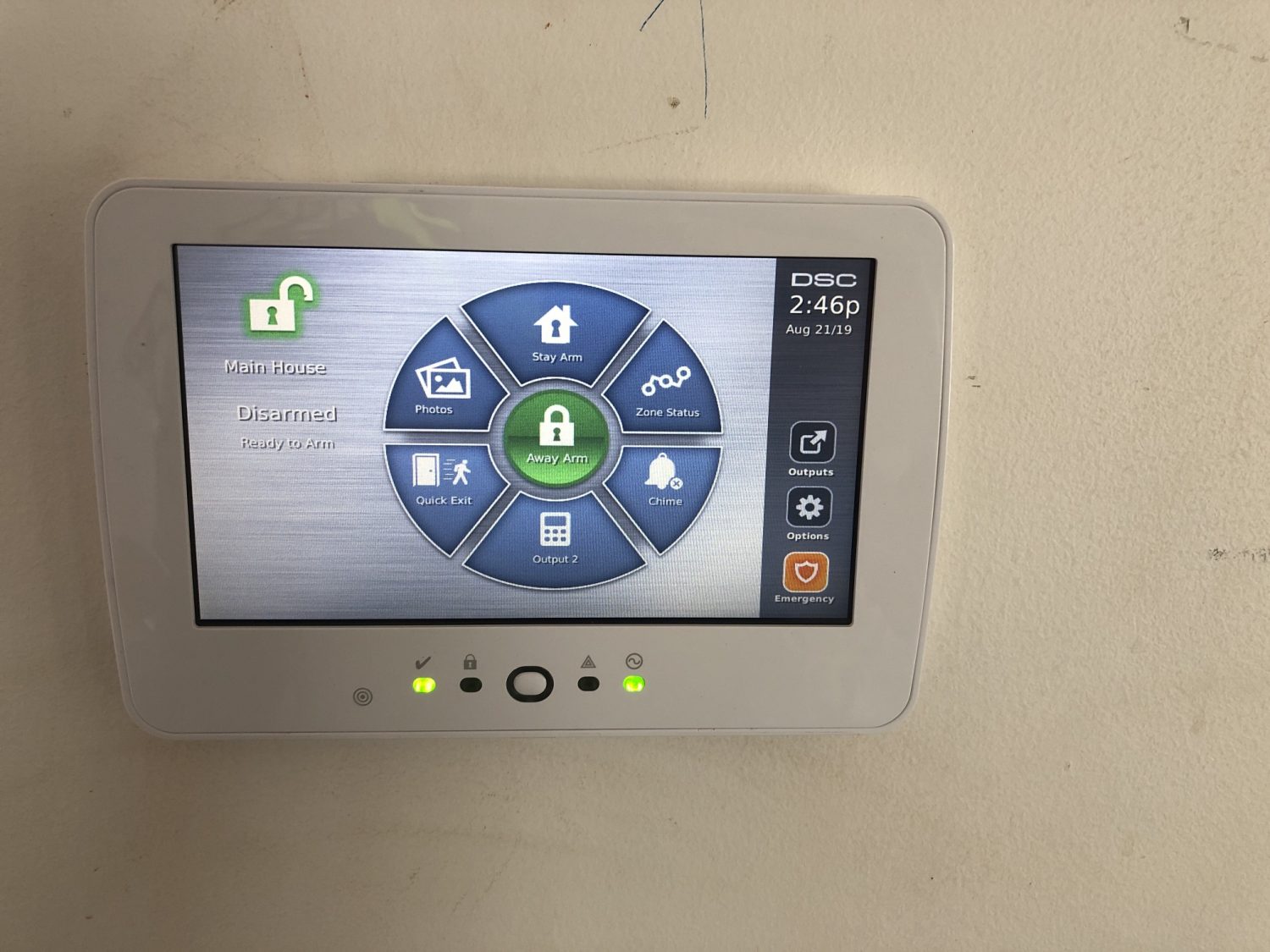 If you're looking for a security system tailored to your specific needs, here at Jim's Security we've got you covered. Contact us on 131 546 or book a free onsite quote.