In Australia, each year millions of dollars are lost on home building sites due to theft and vandalism. The most recent report on theft and vandalism at construction sites by the Australian Institute of Criminology showed that from 2014 to 2015 39% of all residential builders were affected by either one or both of these offences. 
An open and poorly protected site is an attractive target to thieves, boasting a variety of valuables such as white goods, building materials, expensive tools and machines which can be easily acquired and re-sold.
So it makes sense that of the residential builders who had experienced theft 47% reported not having had any security measures in place at the time of the incident.
While basic measures such as establishing fences and gating, ensuring that there is sufficient lighting and posting notices all act as deterrents to potential trespassers, thieves or vandals. A professional grade CCTV system for your construction site will not only act as an arguably more effective deterrent, but can also capture evidence of a crime if one is to take place. Not to mention, having security cameras onsite can also improve internal safety procedure and assist in providing proof of events in the case of workplace injury claims. 
On his most recent job, Daniel from Jim's Security Adelaide installed a self contained solar powered Hikvision AcuSense System for a residential construction site.
These cameras are highly suitable for construction site management as they use deep learning algorithms to distinguish people and cars from other moving objects, and can focus on human and vehicle events in two ways:
by triggering an alarm when the preset intrusion type (human or vehicle) takes place
by sorting out videos related to alarm events into human and vehicle categories for easier footage searches
The Hikvision AcuSense CCTV System installed by Daniel also includes a 4G modem for remote viewing and storage. This will allow the builder to self monitor their site through smart alerts on his mobile phone. Additionally, smart alerts include functions such as tripwire notifications which can be setup on the perimeter of the site, altering the builder and triggering the cameras to begin recording if a person or vehicle crosses a set 'line' on the property.
These security cameras also boast DarkFighter technology. Meaning that the cameras are built with a larger sensor and lens aperture, as well as smart gain control technology to dramatically improve nighttime image performance. DarkFighter cameras deliver bright, clear, high-resolution colour images at night, therefore providing highly effective video surveillance at all times.
Additionally, this package uses a solar panel and battery setup so no mains power is required. It also includes a NVR with internal storage and allows for connectivity through a 4G modem.
For this site Daniel chose to mount the CCTV system on the existing dwelling, as the position had a good viewing angle and was well out of reach. However, if a structure has not yet been established at a construction site, we would suggest mounting the camera system onto a secure pole or trailer.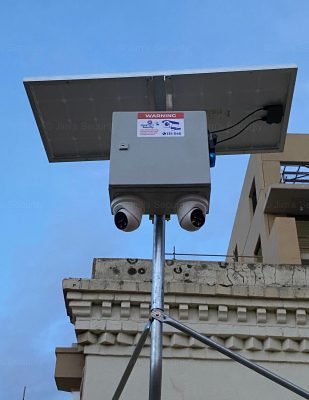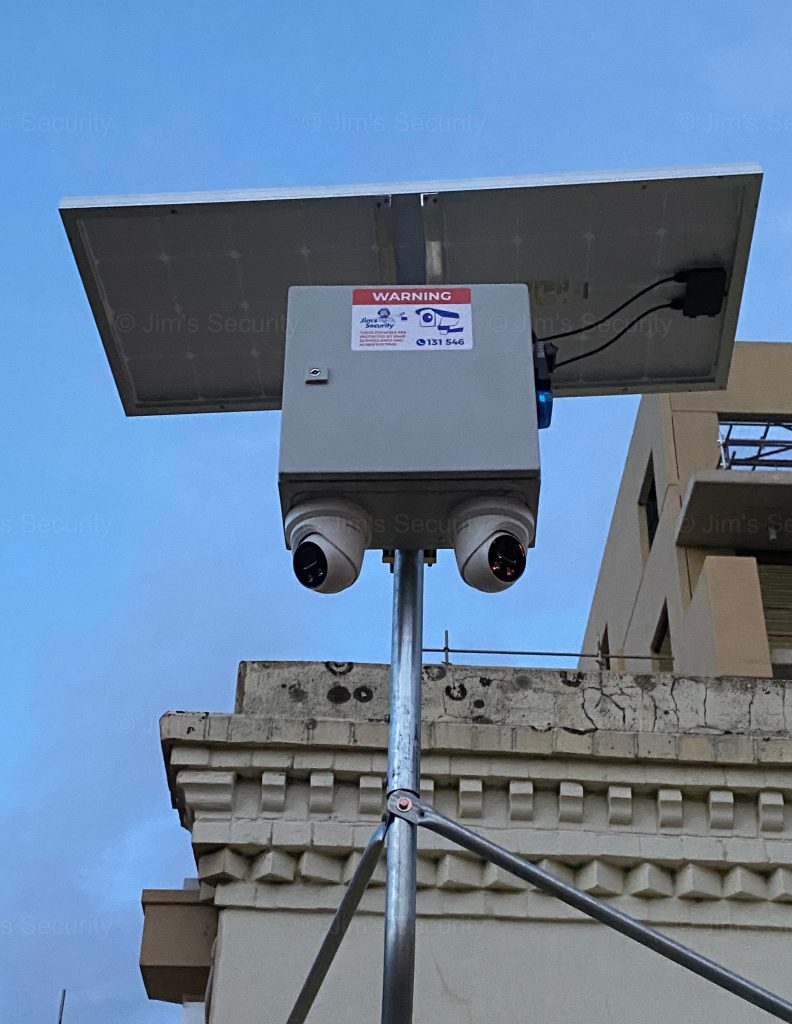 Self-Contained Solar Powered Hikvision AcuSense System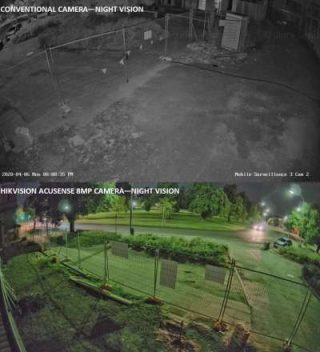 Hikvision DarkFighter Technology vs Conventional IR Night Vision Camera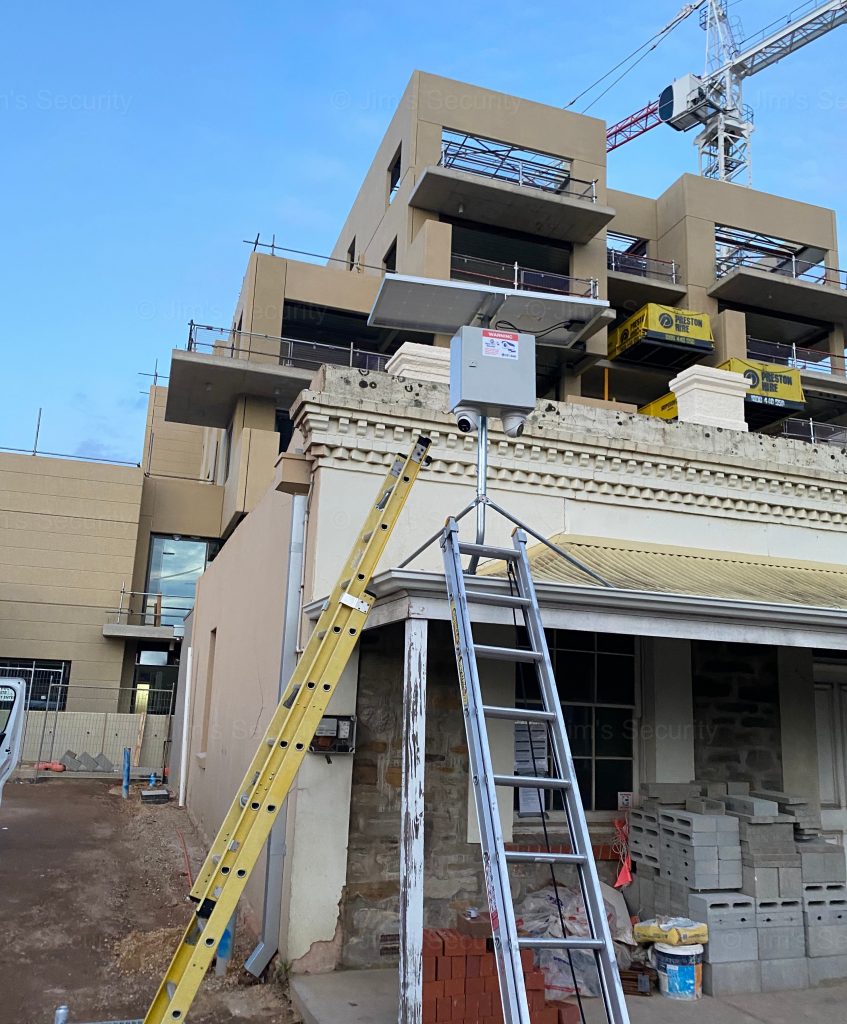 CCTV System Mounted on Exisiting Dwelling 
If you're interested in a cost-effective building site CCTV give us a call on 131 546 or book a free onsite quote.