Gyms have a large portion of their business invested in protecting the safety and well-being of their customers. For 24/7 gyms, ease of access is also essential. When customers are accessing the facility during unstaffed hours, late at night or early in the morning, it is crucial that they feel safe and that you are aware of who is on your premises.
Speak to your Jim's Security Expert today to set-up a comprehensive security solution for your business or to review existing security measures, and ensure you've got the protection you and your business need.
When it comes to gyms, the implementation of a security system provides key benefits to both the owners and staff, as well as members. 
From the harassment of customers by fellow members or trainers and staff, through to physical assault, instances of injury or personal health events – Gyms hold a lot of responsibility to protect both their staff and customers. Theft of patron's personal belongings from gym lockers, as well as of gym equipment are also common occurrences, making an effective security system vital to a successful business. 
Effective security measures for gyms can involve incorporating access control measures into an integrated security solution designed to not only manage patrons, but also to deter theft, monitor suspicious activity and provide a fast and efficient response in the instance that a member's physical safety is compromised.
Jim's Security Technicians will tailor a package, suited to your individual budget and requirements. We can incorporate aspects CCTV video surveillance, alarm response and monitoring packages to provide a fully comprehensive Remote Guard Solution that will:
Our team is also able to assist in installing individual components of a security system such as a set of security cameras or a security alarm. 
Current CCTV Package Offers:
Business Surveillance Package
Supply and Installation from $2200*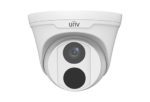 To speak with a Jim's Security Expert today, please call 131 546 or book a free onsite no obligation quote online.