Do you own a warehouse or showroom but are not always there to see that everything is running smoothly or to make sure that your property is protected from possible break and enter, theft or vandalism?
If yes – have you considered installing a security system? Security cameras will increase the overall safety of your business, preventing possible crimes and break-ins. According to the NRA, Australian businesses lose up to $9 billion each year due to shoplifting, robbery, and vandalism, which is why we recommend you install (or maybe it's time for an upgrade?) your security system.
Security cameras can also be used to keep an eye on how your team is working. Unfortunately, in some cases employees have been caught stealing or not following protocols. By having security systems, you can ensure that your warehouse is fully functioning, and employees are working as they should.
At Jim's Security our team are experts in commercial security and loss prevention. We provide services to a range of customers ranging from small independent stores through to large corporate and multi-location businesses such as Subway, Mazda and JB Hi-Fi. For example, Michael from Jim's Security South Morang recently installed a set of Dahua 6MP Starlight cameras for an exclusive wholesale warehouse and showroom. As the owner isn't always on site these cameras not only provided the perfect security but also allow the owner to keep an eye on the day-to-day operations of the business.
Our Experienced and Licensed Security Experts can help you with more than just the installation of cameras for your business. All Jim's Security Technicians provide services ranging from the installation, supply, maintenance, and repair of: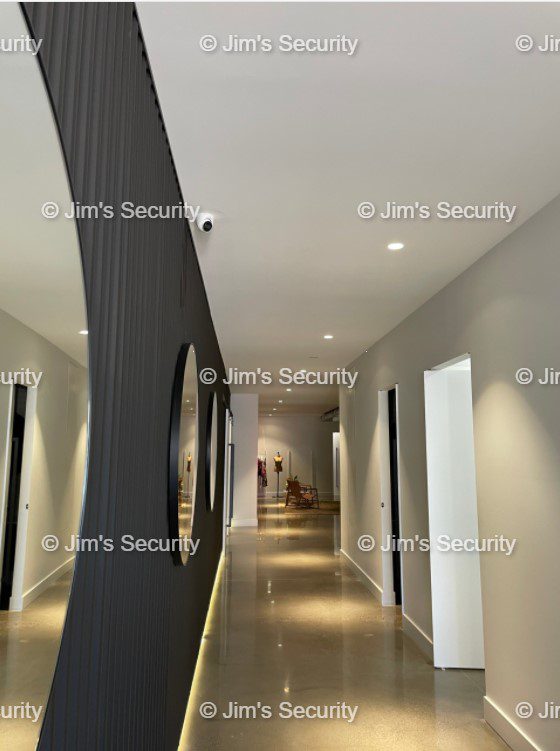 All work completed is also backed up by the Jim's Work Guarantee and Jim's Group Warranty so you can be assured of a high-quality installation. To speak with a Jim's Security Expert and arrange your free onsite no obligation quote call 131 546 or book online here.