Michael from Jim's Security South Morang recently installed a set of Dahua Full-Color Cameras around the perimeter of a business.
While starlight camera automatically switch from black and white to colour recording, depending on the amount available light, Dahua's full-color cameras are capable of 24/7 continuous colour recording.

At dusk, these cameras automatically switch on built-in warm light LEDS , which remain on during the night to provide a clear and vivid colour image.
Light from the LEDs will not only assist in capturing important details about a suspect such as a the colour of a car or a perpetrator's  eye, hair or skin tone, but also serve as a deterrent to potential intruders.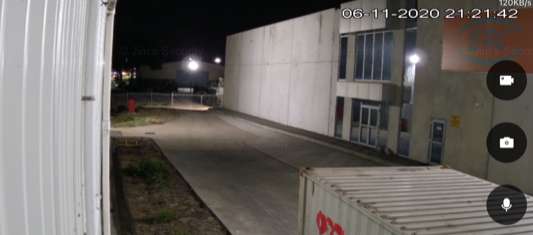 While continuous colour recording may sound like an attractive option to home owners, these cameras are best suited to commercial installations and areas with little to no ambient lighting.
In most domestic installations, street lights provide a sufficient amount of light to support starlight technology and continuous recording is not required.
However, for the back of industrial buildings or small businesses with little or no lighting, alleyways, car parks and other dark spaces – Dahua's Full-Color Cameras are a perfect choice!