Glen and Tim from Jim's Security Sydney recently completed a large commercial installation for an electrical products company in the Greater Western Sydney region.
To best tailor the new alarm system to their client's business, Glen first completed an inspection of premises. He was then able to provide a customised assessment of security options which best suit the structure and type of property, as well as individual security concerns and budget.
After consulting with his client, Glen installed a new security alarm system fully equipped with:
10 x 2GIG PIR Motion Detectors

3 x Glass Break Detectors

2 x Door/Window Detectors

and, a 2GIG Alarm Panel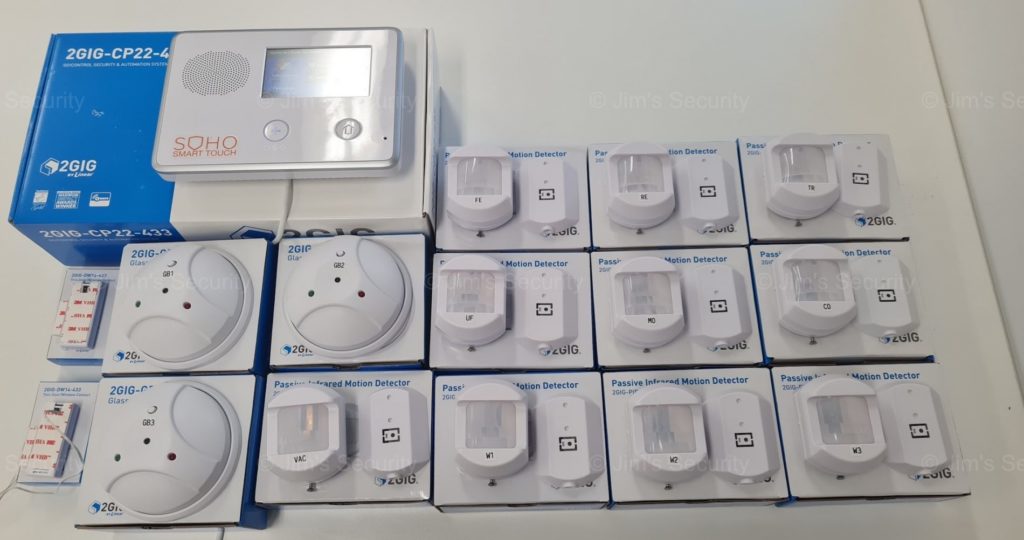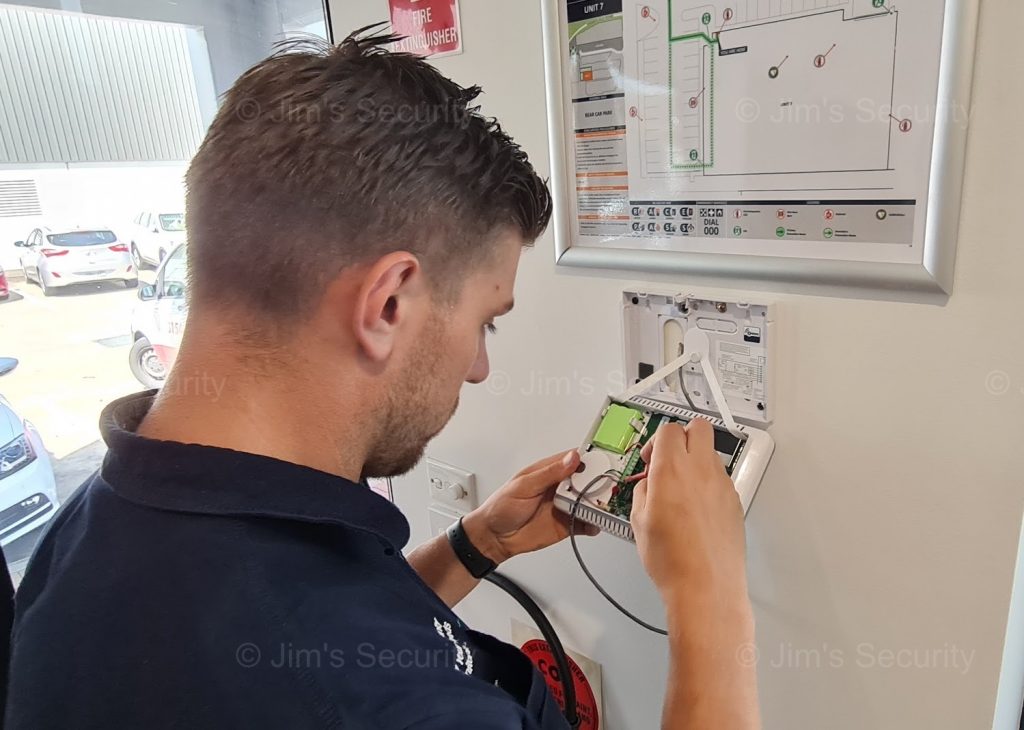 Within the building, Glen placed the PIR motion sensors in corners, individual rooms and high traffic areas. These devices work by tracking body heat (infrared energy and movement) and should always be placed away from heat sources to prevent false alarms.
While most alarm systems primarily monitor movement through the use of PIR sensors, reed switches provide an added layer of security by closely monitoring entry and exit points. If a door or window has been opened, the system will send an alert and trigger an alarm.
To complement the reed switches and as a secondary form of perimeter protection, Glen also added glass break detectors to the new system. These devices detect vibration associated with shock waves and will trip an alarm if a window or pane of glass has been broken.
Finally Glen connected the PIRs and detection devices back to the 2GIG Alarm Panel, so that all the security information can be viewed and stored in one place. That being said, there is a lot more to this panel than its sleek design and ability to compile security information.
With a smart security system panel, you can control your alarm from both the touch screen panel and a smart phone app. This lets users view real-time status and individual zones of their alarm system and receive notifications and alerts from no matter where you are.
The panel also offers built in automation which can be used to build recipes with "if this, then do that" automations. This allows device notifications or recordings to be triggered when specific events occur. Lastly, built-in Z-Wave automation enables the system to integrate with appliances such as thermostats and lighting.
Thanks to Glen and Tim's great work, their client can now sit back and relax knowing that their new alarm system is not only well integrated, efficient and fully functional, but also safe and secure.
If looking for a security system tailored to the specific requirements of your home or business don't hesitate to give us a call on 131 546 or book a free onsite quote.