Carpark & Petrol Station Security Systems – CCTV, Alarms and Access Control
Today's petrol stations are more than just a place to fill the car. At any one time, clerks can be serving a customer whilst there is a queue two cars deep at the bowser, a customer is pouring themselves a self-serve coffee, while another is browsing the aisles and the slushie machine taps haven't stopped all day.
With so much going on, it's easy to see why petrol and service stations can be considered easy targets for petty theft. Give yourself a fighting chance and speak to your local Jim's Security technician today to discuss how a well thought out security system will not only give you peace of mind for staff safety, but also save you money by minimising crime related loss. 
In addition to being prime targets for robberies, petrol and service stations are at a substantial risk of petty theft due to being high foot traffic areas as well as the increased risk of fuel theft. According to the Australasian Association of Convenience Stores (AACS) State of Industry Report 2019, Fuel theft cost the average store $166.91 per week. As most petrol and service stations are open round the clock with very few staff, preventative security measures can go a long way in deterring and eliminating would-be criminals. 
Through combining the installation of a strategically positioned CCTV system with a monitored back-to-base security alarm including panic buttons behind the counter for staff, petrol and service stations can considerably lower the risk of crime-related loss as well as safety concerns for staff members.
Example Floor Plan of a Petrol Station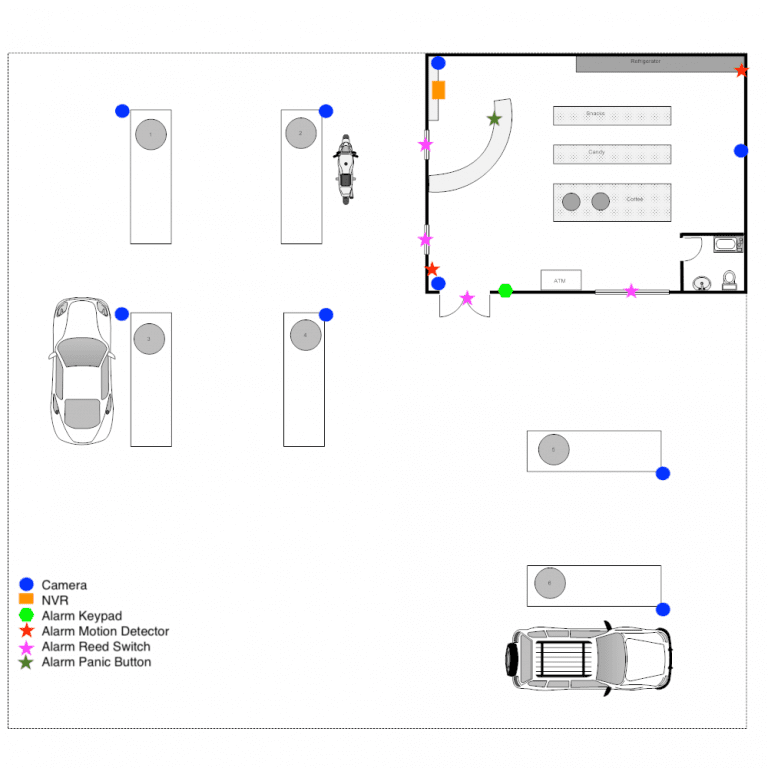 Petrol Station & Carpark Security Packages
Here at Jim's Security our experienced and highly trained technicians will assist you in tailoring a package suited to your budget and the unique requirements of your petrol/service station or carpark. Our full security packages generally incorporate CCTV video surveillance, alarm response and monitoring, and are designed to eliminate crime related loss by:
Our team is also able to assist in installing, replacing or repairing individual components of a security system such as a set of security cameras or a security alarm. 
Current CCTV Package Offers:
Business Surveillance Package
Supply and Installation from $2200*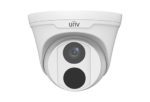 Petrol Station & Carpark Installations We've Done
We've completed installations for a number of petrol stations and carparks, with multiple sites Australia-wide being monitored through a head-office. Here are a few recent examples of our work: 
To speak with a Jim's Security Expert today, please call 131 546 or book a free onsite no obligation quote online.