For Car Dealerships and Mechanics who have a large portion of their business invested in vehicles and vehicular merchandise, the ever-present threat of auto theft is a huge concern. In dealing with valuable assets, there is also the risk of costly damage occurring.
Speak to your Jim's Security Expert today to review your security measures, and ensure you've got the protection you need.
Auto theft continues to be a major problem in Australia, with the latest figures indicating a passenger/light commercial vehicle is stolen every 11 minutes*.
Mechanics can have upwards of ten vehicles being worked on at any given time, while even the most modest of car dealerships can have hundreds of thousands of dollars worth of merchandise sitting in a car yard.
Cars are considered an attractive target for professional and opportunistic criminals alike due to their financial value (either as a whole or broken down into parts) as well as their being used as transport to commit other crimes.
Cars also, whether in the mechanic being serviced or sitting in the car yard waiting to be purchased, can be easily scratched or dinted, potentially resulting in thousands of dollars worth of repairs being required.
Effective security measures for car dealerships and mechanics can involve incorporating a number of different loss prevention measures into an integrated security solution designed to not only deter theft, but also monitor and record any potential damage to the merchandise and surroundings.
Car Dealership and Mechanic Security Packages
Jim's Security Technicians will tailor a package, suited to your individual budget and requirements, that can incorporate aspects CCTV video surveillance and alarm response and monitoring packages that are designed to eliminate crime related loss by:
Our team is also able to assist in installing individual components of a security system such as a set of security cameras or a security alarm. 
Current CCTV Package Offers:
Business Surveillance Package
Supply and Installation from $2200*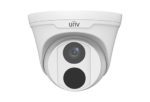 Hikvision 4K DarkFighter Package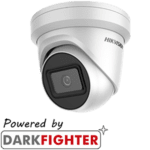 The Jim's Security team also partners with Jim's Antennas to provide additional services such as:
Car Dealership/Mechanic Installations We've Done
We've completed commercial installations for a number of  businesses across Australia.  Here are a few recent examples of our work: